BLOG
11 Need-to-Know Magento Extensions for Your eCommerce Store
Published: Apr 6, 2016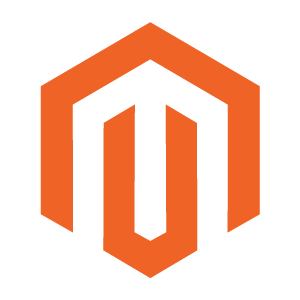 Finding the best Magento extensions isn't easy, to give you a helping hand we've selected 11 need-to-know extensions to optimize your Magento eCommerce store.
Magento is relied upon by over a quarter of a million eCommerce sites around the world to sell their wares.
The dependable platform's allure is made all the more appealing by the sheer number of plugins and extensions available on Magento Connect to use on your eCommerce store.
By carefully selecting the right extensions, you can take your site to the next level – while also reducing your workload. Sounds good, right?
But, with so many extensions and potential integrations to pick from, it's not easy to know which Magento plugins will have a positive impact on your website.
Of course, the mix of extensions you choose for your site will depend on your specific goals. However, despite your unique needs, there are plenty of common optimization opportunities for eCommerce sites that we see every day.
In light of this, we've put together this selection of highly regarded extensions in the hope that you'll find at least one or two that will help improve your Magento store.
So – without further ado – here are our 11 need-to-know Magento extensions to optimize your eCommerce site.
First up, a simple but crucial extension.
Load time is vitally important for both your site rank and your user experience.
For every second it takes for your page to load, you're losing potential customers.
With your users abandoning site (and their purchases) at the suggestion of a slow loading page, a small investment in keeping your site up to speed is likely to pay dividends in no time.
Full Page Cache reduces load times and improves website speed and performance. Not only will this boost your website rank but you'll see a healthy uptick in conversions too.
As an eCommerce store, if you can't fulfill your shipping, you won't be around for long.
One of the most common reasons for cart abandonment is a lack of clarity around costs – shipping being one of them.
If you don't have your own ducks in a row with your shipping rates you're probably not making it clear to your customers either.
This extension helps define shipping rates according to destinations, products, weight etc. So you can tailor them to your site and bring some clarity – both internally and externally – to your shipping.
As well as being a fantastic place to engage your shoppers, social media is a burgeoning market within itself – accounting for around 5% of online retail sales in 2015.
AddThis lets your users share content to 350 of the most popular social networks and content sharing (yes, there really are that many).
The service also has helpful features showing you how visitors are sharing content and what's shared the most.
You're probably more than aware of the benefits of showing up near the top of search engine rankings.
If your site isn't showing up on the first page for relevant search terms sadly you're verging on anonymous on search engines.
As a result, optimizing your SEO is a must to make it easy for potential customers to find you.
This extension gives you the opportunity to do this with its full SEO tool.
It makes implementing SEO essentials such as H1 headings, search engine friendly URLs, product tags, image tags, and metadata easy.
This extension enables you to export products from your eCommerce store to your Google Merchant account.
Selling your product on Google Shopping is a no-brainer to attract potential customers Googling goods from within your product range.
The search engine's shopping platform will give you greater visibility to a wider audience and make it more likely your products will be found by browsers that haven't visited your store before.
Despite visiting with the intention to buy, frustratingly, two-thirds of your visitors will abandon the site without purchasing.
Yieldify helps customers solve this eternal eCommerce problem with its onsite and email remarketing products.
Its tech predicts and reacts to your customers' behavior – serving them personalized, timely content to increase conversions.
The Yieldify Magento extension offers the same global fully-managed Yieldify product and service, but with an even simpler way to integrate the tag.
The extension also lets users benefit from future technical improvements and new functionalities as they become available.
You may have heard the one about it costing 5x times more to get a new customer than to keep an existing one.
Loyalty programs are one way to avoid this cost – encouraging repeat custom by cultivating brand advocates and boosting your sales and engagement in the process.
The Sweet Tooth Magento extension gives you a range of rewards programs options, giving you the opportunity to achieve these attractive goals.
Loyalty programs are also a smart way to encourage customers to create an account on your site – giving you more data and enhanced personalization opportunities.
The value of having a blog on your eCommerce store can't be underestimated. It's a place to tell your brand's story, hone your voice, engage with your customers and boost your SEO.
By linking through to your product page your blog can also easily entice a visitor into making a purchase.
This extension gives you access to all these blog benefits by integrating your WordPress blog with your Magento store. The plugin also has a couple of nifty features such as keeping your Magento theme on your blog and associating blog posts with products.
Sometimes your customers just need to talk to a person in real-time. In these cases, live chat is a handy solution.
An ATG Global Consumer Trend study found that 90% of customers consider live chat helpful.
While eMarketer.com found that 63% of customers were more likely to return to a website that offers live chat.
Olark Chat is easy to integrate chat that lets you quickly talk to any customers who are having problems. Rather than waiting for a ticket, it means you can address any problems there and then – hopefully helping to reduce lost sales.
Social proof and reviews are a powerful way to convince your visitors to click 'buy'.
Shoppers have come to expect reviews and 61% of customers claim to read online reviews before making a purchase decision.
The Yotpo extension encourages your customers to generate these reviews. And it's probably worth it:
They hold far greater weight than your own copy with consumers nearly 12x more likely to trust peer testimonials and reviews over professionally written content.
Shoppers, whether consciously or not, are on the lookout for relevant trust seals.
If you don't demonstrate that both your site and payment processes are secure, visitors will be reticent to part with their cash and are likely to abandon the site.
Seals like Trustbadge reassure visitors you're who you claim to be. This badge offers the Trusted Shops guarantee on your site and serves as a money-back guarantee (with the option of reviews if desired).
Integrating this simple extension, or other trust seals like it, is amongst the easiest ways to boost your conversions and sales.