BLOG
The 10 Best Shopify Alternatives for Businesses Big and Small
Published: Apr 7, 2020
There are hundreds of Shopify alternatives on the market that are worth considering. Let's look at 10 of the best eCommerce platforms for every type of business.
The most popular eCommerce solution currently on the market, Shopify has over 820,000 active online stores around the globe. It's the Google of eCommerce platforms. But just because you've heard of Shopify, doesn't mean it's the best platform for you and your business.
Table of Contents
1. Shopify Alternatives For Beginners & Start-ups
2. Shopify Alternatives for Mid-sized Businesses
3. Shopify Alternatives for Enterprise level businesses
4. What's the right solution for you?
Maybe you are just starting and want to put in the research to make sure you get the platform for your business. Maybe you are looking for a more affordable option. Maybe you are considering switching from your current Shopify site to another more flexible platform.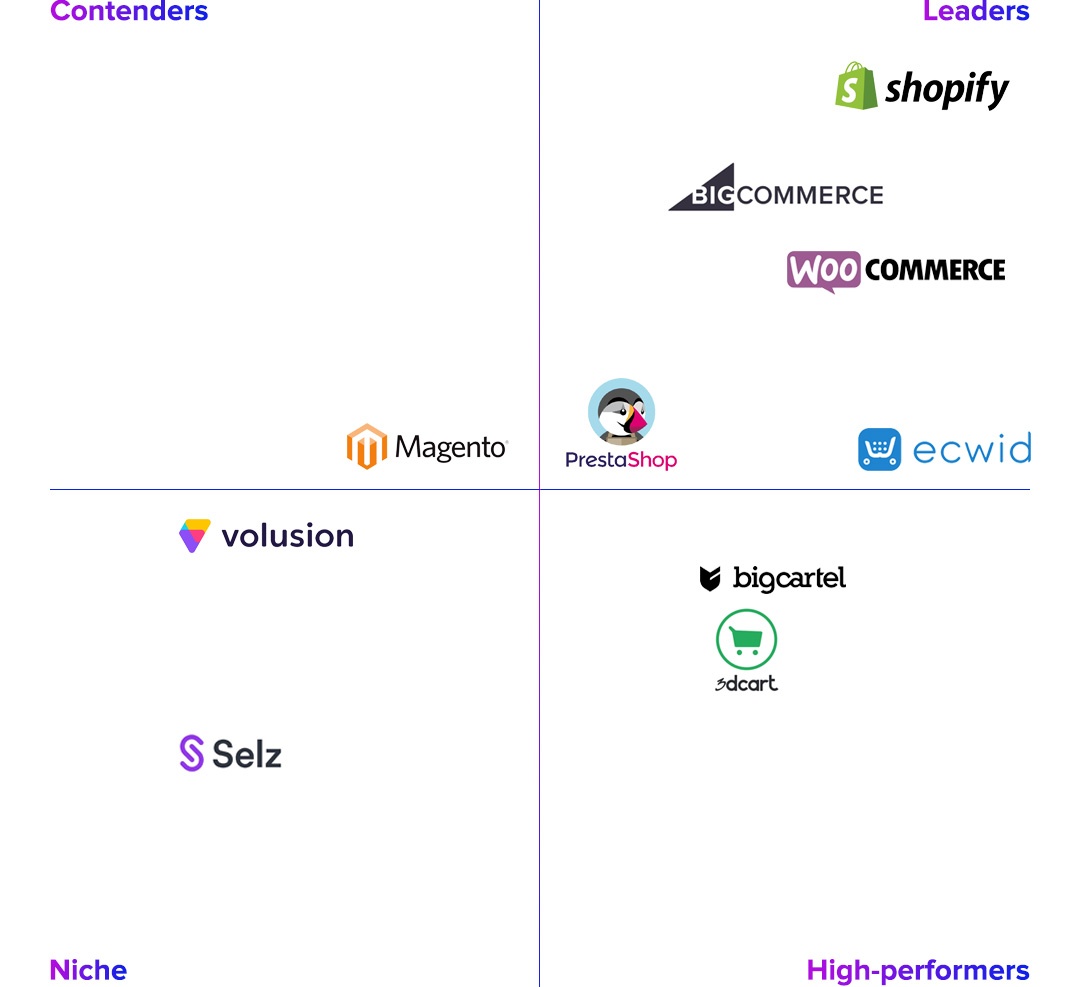 Because there are so many Shopify alternatives on the market, it can feel overwhelming – where do you even begin? We suggest you begin with this list.
Top 10 Shopify alternatives
We've pulled together our list of the top Shopify alternatives in the market. From eCommerce platforms that are very similar to Shopify to those that offer something completely different, we're going to break down each solution to help you make sure you choose the best platform for your business.
Shopify alternatives for beginners and startups
Big Cartel
Perfect for smaller eCommerce businesses, Big Cartel has all the bells and whistles you'd expect from their competitors but at a lower price point (starting at $9.99). They even have a free plan if you have less than 5 products, but keep in mind that Big Cartel has a maximum of 500 products for any site on their largest plan, which costs $29.99 a month.
While Big Cartel has gorgeous, responsive designs, with real-time stats and promotional tools, it can be difficult to grow with their limited product listings.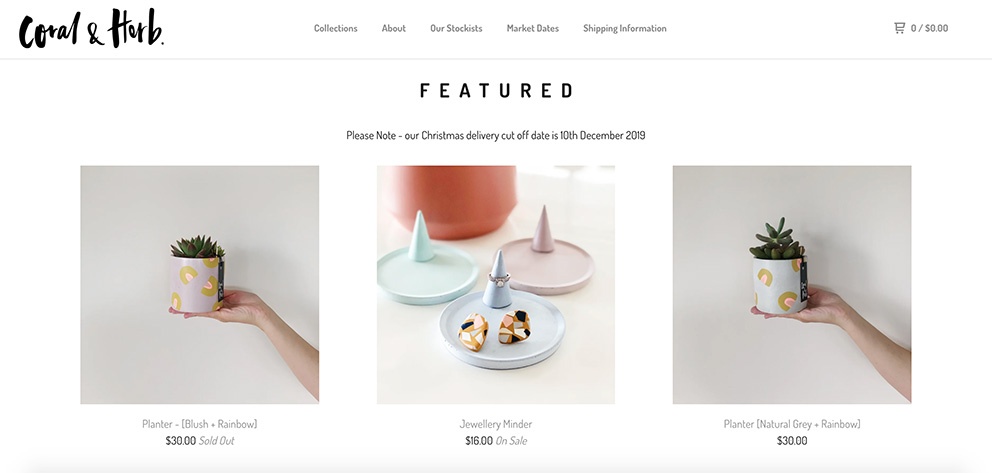 Prestashop
If you are on a tight budget, Prestashop is a great option. The platform itself is free, so you will only have to cover the cost of your domain name and hosting.
When compared to Shopify, Prestashop has fewer themes, templates, and overall features. However, it has the best usability we've seen from a free platform. It charges no additional transaction fees, has unlimited products, supports international sales, and abandoned cart details.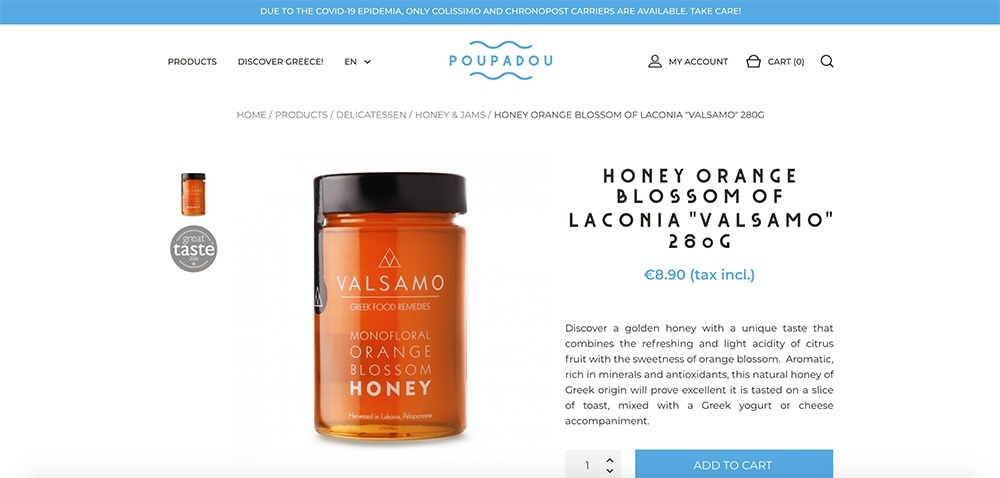 You can also opt for some of their premium add-ons that allow you to take your eCommerce site to a whole new level. They also have Prestashop experts you can hire who can help you customize your site with a minimal initial investment.
Shopify alternatives for small to mid-sized businesses
1. Squarespace
Known first and foremost as a website design tool, Squarespace introduced its eCommerce solution and became a great all-in-one Shopify alternative.
If you use Squarespace, you know you'll have a beautifully designed website. They also have a host of different options to help you with your eCommerce journey. From a wonderful checkout experience and unlimited product listings to social media integrations and a backend inventory management system, Squarespace has become a real competitor in the eCommerce world.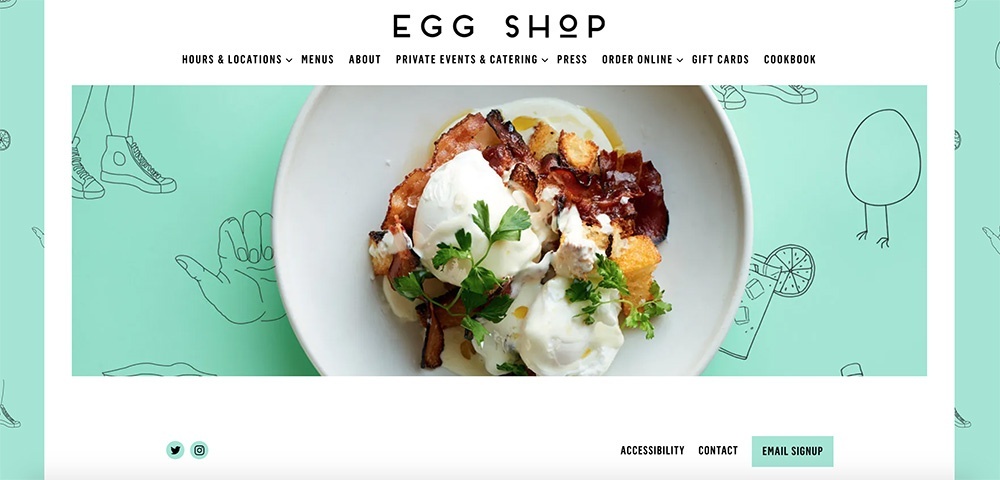 Squarespace does have a limited amount of payment options – you'll need to use Stripe, PayPal or Apple Pay. Their price point is also higher when you compare to their direct competitors (Wix, Weebly, and Webflow, for example) but it is still reasonable. The Business plan is the first tier with eCommerce and costs $18/month and the Commerce plan – that has all the eCommerce features – costs $40/month.
2. Selz
A platform targeted at small business owners and entrepreneurs, Selz gives you many different ways to sell your products (digital, physical and services). From using their widgets and social media integrations to creating your online store with their website builder, you have a lot of flexibility with how you sell your products.
All plans have unlimited products and storage, but prices increase for the number of users on your account – Basic costs $29/month for 2 users, Standard costs $59/month for 5 users, and their Advanced plan gives you 15 users and costs $199/month.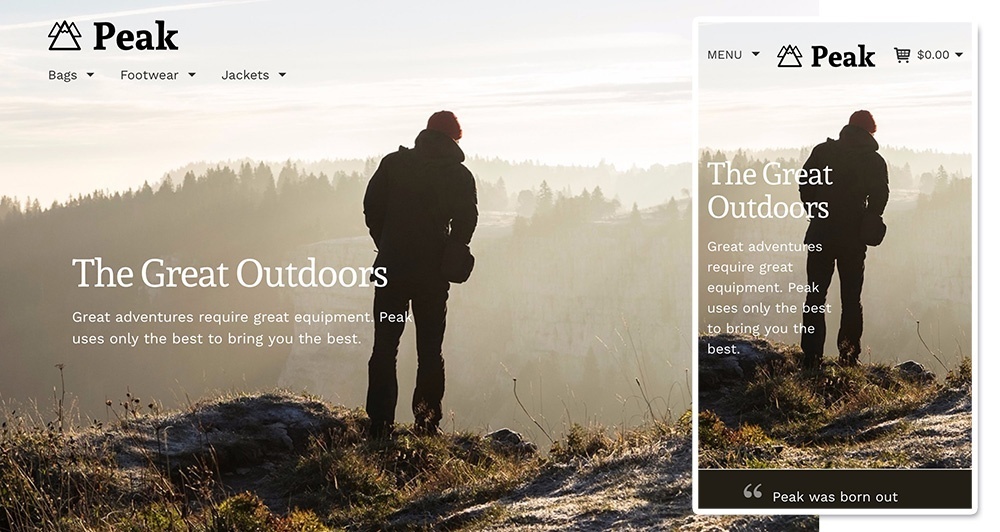 One of the greatest advantages of Selz is its proprietary payment processor. Available in 60 countries, Selz Pay lets you accept payments without any additional fees. They also have a robust blogging feature, helping you make the most of your SEO.
3. Ecwid
If you already have a website set up and you're looking to start selling a product, Ecwid is a great option.
An eCommerce widget that can be used on almost any website, Ecwid is an affordable option and is easy to set up. While this might not be the best option if you are looking to grow a huge eCommerce business, it has enough features to keep up with its competitors – you can sell digital goods, access unlimited bandwidth, and take advantage of real-time shipping rates.
Their free account lets you sell up to 10 items. For $15/month, you can add 100 products to your store, and their unlimited account is only $99/month.

Shopify alternatives for enterprise-level businesses
4. BigCommerce
One of the most reliable Shopify alternatives, BigCommerce has over 95,000 live sites currently running. If you are looking for a user friendly, versatile, scalable eCommerce platform, BigCommerce is a great option.
They offer customized shipping options, which is key for the majority of store owners. Their checkout experience is also highly customizable. From the steps that lead a customer through checkout to the background images, you have control of every element.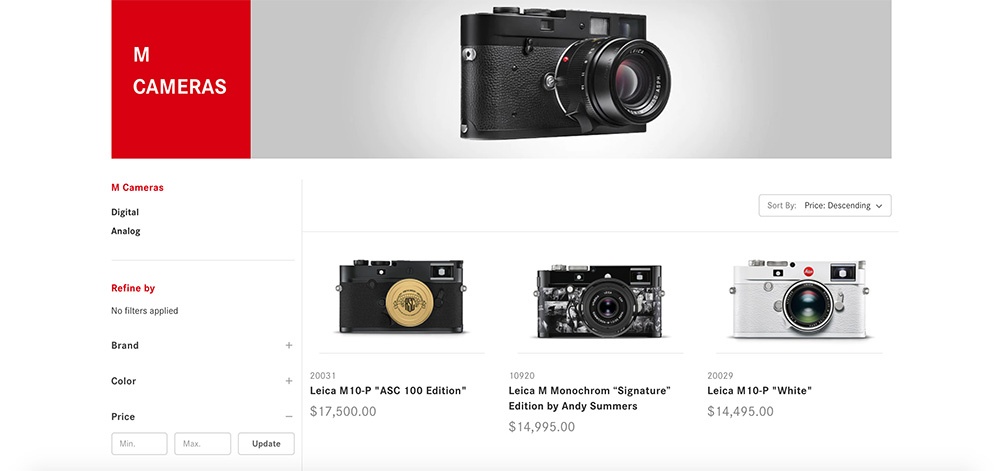 Prices start at $29.95/month for their Standard plan. It is important to note that their plans come with a yearly sales threshold. When you reach a certain number of yearly sales you'll be moved to a higher plan.
With 600 product variants, no transaction fees, and some of the best eCommerce SEO integrations, BigCommerce is worth a second look.
5. WooCommerce
If you are using WordPress to build your site (or like the thought of building your store on WordPress), WooCommerce is a great option. WooCommerce is a plugin that can be added to any WordPress site and it is completely free. Because WooCommerce integrates with WordPress, you get more control over your WooCommerce website compared to Shopify. But you will also need a bit more knowledge to create your WordPress site.
You'll have access to both free and paid themes and beautiful products and checkout pages, and you can also sell services with WooCommerce. This is perfect to make your online store fit your brand. You also can take advantage of product ratings and reviews to boost your on-page SEO, and unlimited products, images, and galleries.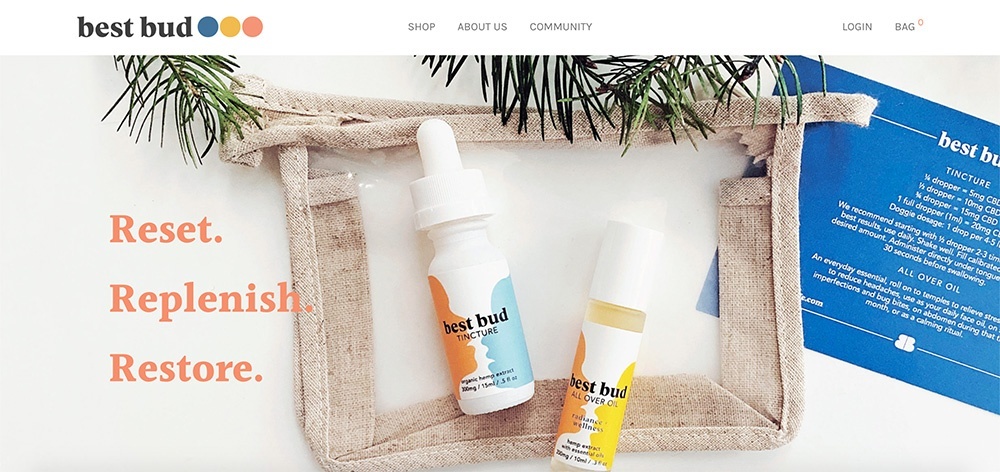 6. 3Dcart
Brimming with features, 3Dcart is another great Shopify alternative for creating your eCommerce site. With support for over 70 different payment gateways, unlimited product listings, abandoned cart emails, coupons, basic SEO tools, drop shipping, track, and more, 3Dcart is still competitively priced.
From $19/month for their Startup account, to $229/month for their Pro account, 3Dcart also boosts no additional transaction fees. They also offer in-house web design services if you need some assistance to make your eCommerce site stand out.
7. Volusion
A worthy alternative to Shopify, Volusion has been on the scene for two decades. To date, they have processed over $28 billion in sales.
A big reason why Volusion is a top choice with store owners is that many of their amazing features are built into the dashboard. They have many of the bells and whistles that you'd expect from an eCommerce platform. But there are also a few key features that make them stand out from the pack.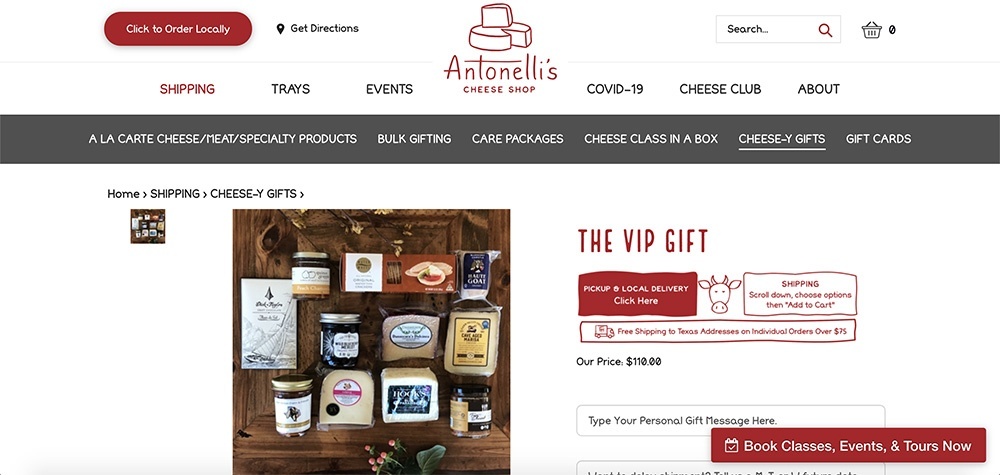 Their one-page checkout decreases the number of abandoned carts, meaning you won't need to use their live and abandoned cart feature as often. They have built-in social media management along with tools that make it easy for you to sell on Instagram, Facebook, and Pinterest.
They even have an option that allows you to process phone orders right from your dashboard. Volusion has no added transaction fees and monthly fees begin at $29, while their Business plan costs $299/month.
8. Magento
Extremely scalable and customizable, Magento is an open-source eCommerce platform. They recently expanded their offerings to become fully hosted making them even more competitive with their industry peers.
While you will need more developmental support to get your store up and running on Magento, they have a host of amazing features to take advantage of. These include integrated checkout, payments and shipping, instant purchase, site search, international transactions and currencies, and much more.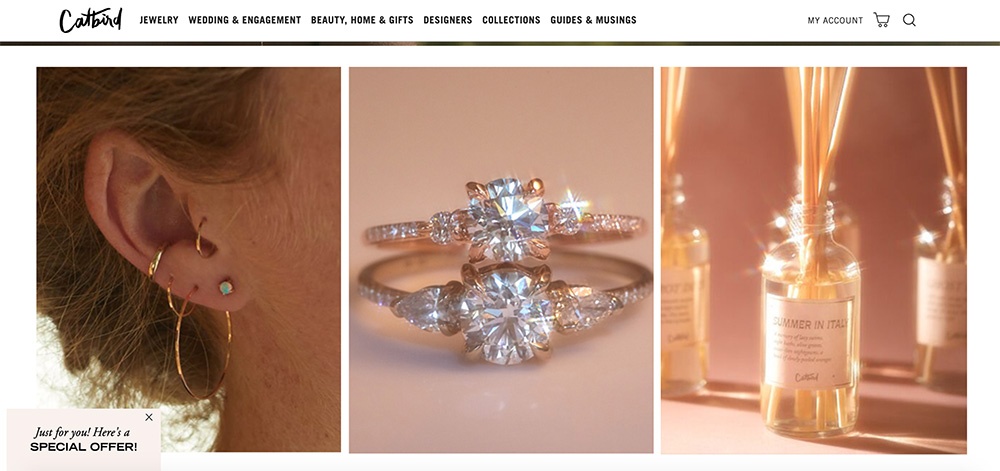 One of the biggest reasons to choose Magento is the limitless possibilities there are when it comes to customization. Because you have access to the source code, you or your developer can edit and modify the software as you see fit.
Magento is free, but consider the additional costs you will incur to set up and maintain your site. This is especially relevant if you are hiring a developer.
Which Shopify alternative is right for you?
This question gets a bit tricky because it depends on your specific needs.
If you want to grow your store to the biggest it can be, BigCommerce is a great place to start.
If you are looking for an all-in-one solution, Squarespace can give you a well-rounded blogging experience as well as an eCommerce solution.
If you are looking for a cheaper option, Big Cartel's free option is available.
And if you are looking for more flexibility, Magento and WooCommerce are the way to go.

Shopify Alternative FAQs
? What can I use instead of Shopify?
You can use any of these instead of Shopify. BigCommerce, 3Dcart, Volusion, Squarespace, Big Cartel, PrestaShop, Magento, and WooCommerce.
❓ Is there a free alternative Shopify?
The best free alternative to Shopify is PrestaShop. The platform is free, but there are some add ons that you will have to pay for.
? Who are Shopify competitors?
10 of Shopifys biggest competitors are Magento, BigCommerce, WooCommerce, Volusion, PrestaShop, Squarespace, Wix, 3dcart, Big Cartel and Weebly.
Are you ready to take a Shopify alternative out for a test run? Be sure to take advantage of the free trials offered by each eCommerce platform.