BLOG
Shopify Academy: The Free Online Training Course [Overview]
Published: Mar 23, 2020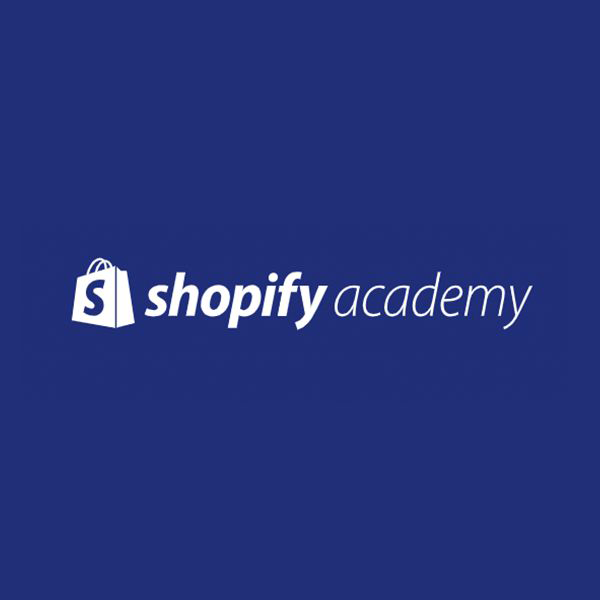 Looking for some free e-commerce courses to up your game? Shopify Academy is a popular online resource used by newbies and seasoned entrepreneurs alike.
Shopify Academy is a free series of online Shopify training courses taught by industry leaders and experienced entrepreneurs. Featuring 13 courses in total, each Shopify Academy course tackles a different challenge faced by e-commerce business owners. These range from e-commerce SEO to dropshipping, email marketing, and more.
The best news? All 13 courses are completely free! Anyone can simply sign up for a free Shopify Academy account and access the training sessions and on-demand courses. (Note: If you already have a Shopify store account, this will be a separate account with a separate login.)
In this blog post, we will take a closer look at each course:
1. Goal Setting
2. SEO Training for beginners
3. Google Ads for eCommerce
4. Grow your business with Instagram
5. eCommerce Email Marketing
6. Creating a print-on-demand business
7. Product Photography
8. How to design your Shopify Store
9. Getting started with Shopify
10. Facebook Ads For Retention
11. Facebook Ads for Acquisition
12. How to make money from your hobbies
13. Dropshopping 101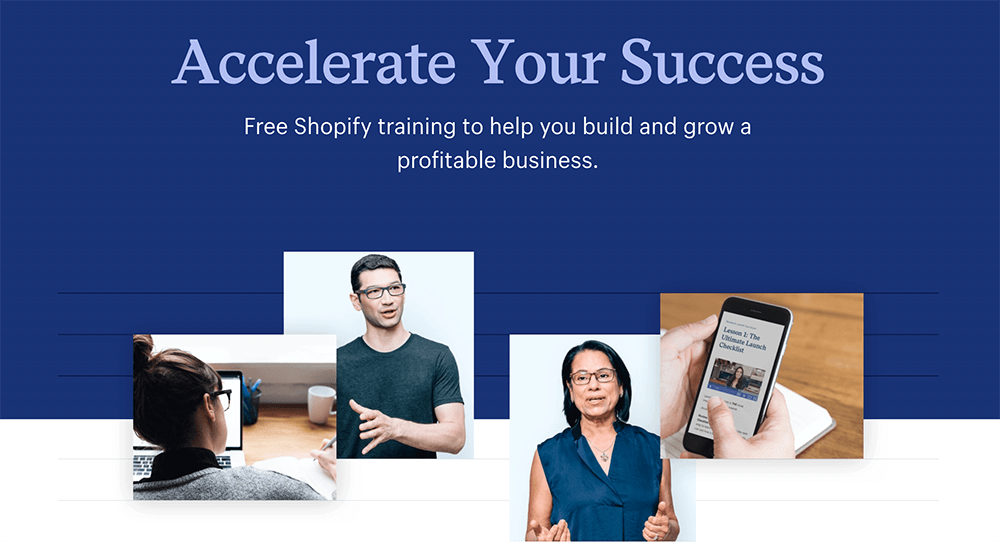 Shopify Academy course overview
1. Goal Setting with Daymond John
If you are struggling to plan for your long-term success, this Shopify Academy course is for you. Taught by the fashion mogul turned Shark Tank investor, Daymond John, the course is designed to teach e-commerce entrepreneurs how to set achievable goals.
In particular, Daymond John's course will teach you how to run your business through a goal-oriented mindset, set measurable and impactful goals and develop business relationships that last. You'll learn:
How to understand the importance of setting the right kinds of goals and how to structure your goals productively.
Ways to stay on track and reach your goals through daily actions.
How to understand your failures and use them to set goals that work.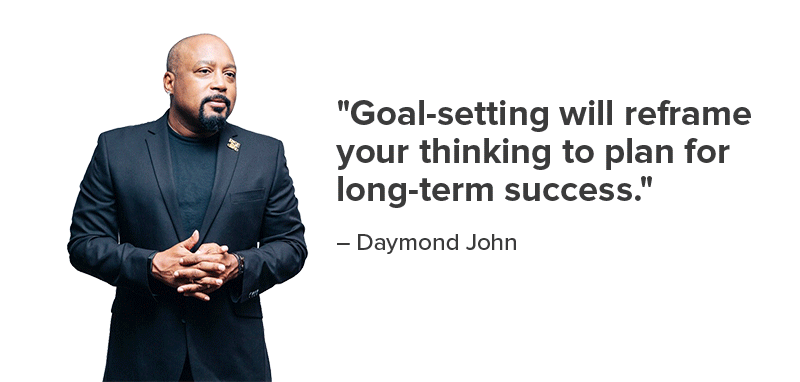 2. SEO Training for Beginners Course
The importance of a strong e-commerce SEO strategy can't be underestimated. When your SEO is working for you, customers come into your online store organically through their searches. This means your customer acquisition costs are much lower compared to running lead generation campaigns on paid advertising channels.
The SEO training course is taught by Shopify's Experimentation Lead, Cassandra Campbell, who is responsible for building Shopify's SEO strategy. This course covers the basics, making it great for anyone just starting out with their SEO. You'll learn:
How to conduct keyword research (including tools and strategies to use).
How to structure your website and incorporate keywords into your website copy.
Tips for creating a successful backlink strategy for your business.
3. Google Ads for E-commerce Course
While SEO can help you organically reach the top of Google, getting your ads seen first on Google is another challenge that Shopify Academy tackles. In this course, you'll learn from Daniel Patricio, a Shopify business owner who took his small online store and turned it into a 6-figure business.
The course will take you through the basics of Google Ads, giving you a tour of Google Ads Manager and showing you how to effectively set up Search Ads, Display Ads, and Shopping Ads. You'll learn:
How to set a budget for your campaign.
The process for launching your first ad campaign.
How to effectively use retargeting ads.
4. Grow Your Business with Instagram
There is no denying the importance of Instagram for e-commerce businesses. Users check the app multiple times a day and are engaging at an exponential rate, making it the perfect place to grow your brand and create a connection with your audience.
With over 16 million followers across her channels, Gretta Van Riel teaches Shopify Academy's course on everything Instagram. From building a sales funnel to making the most of every post, Van Riel uses real-world examples to ensure you get the most from this course.
Ultimately, the goal of this course is for every student to walk away thinking about Instagram, not as a social network, but as a business tool. You'll learn:
Tips to attract new followers and engage with your audience.
How to build an Instagram sales funnel.
How Instagram and email can work together for your business.
5. E-commerce Email Marketing 101
The host of popular marketing podcast NerdMarketing.com, Drew Sanocki, teaches this Shopify Academy course on email marketing. This course covers the importance of a business-owned channel to reach your audience – an email list, usually done with the help of lead capture software.
Considered as one of the most helpful courses in Shopify Academy, you will first discover the email marketing essentials. After this will be more advanced frameworks to automate your email marketing, saving you time and money. You'll learn:
How to set up your email service provider account.
How to automate your email marketing to make an impact on your bottom line.
Proven tactics and templates to convert subscribers into buyers.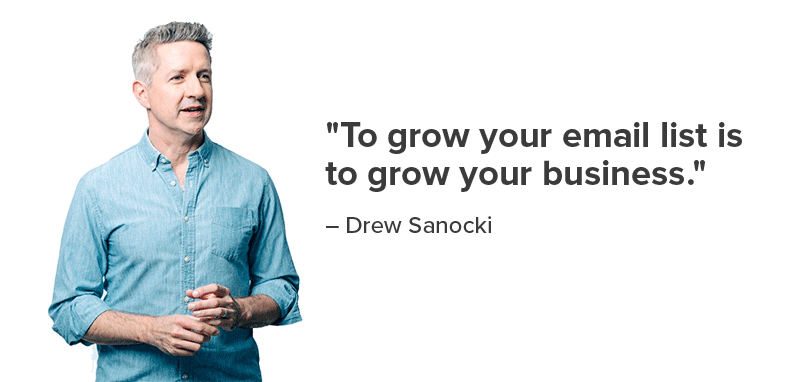 6. Build a Print-on-Demand Empire
If you're planning to work with print-on-demand services, who better to learn from than Adrian Morrison? His print-on-demand business has surpassed seven figures in sales and he's taught thousands of entrepreneurs how to build their print-on-demand businesses. You'll learn:
What goes into a print-on-demand business.
How to create your branded print-on-demand products.
How to grow your print-on-demand business to create your empire.
7. Product Photography for E-commerce
Did you know that over 67% of consumers say images are very important when making purchasing decisions? If you haven't already spent some time investing in excellent product photography, Shopify Academy's photography course is for you.
Taught by Jeff Delacruz, founder of Products on White Photography, this course gives you insight into how to plan a shoot and quickly shift to achieve the best photos possible. You'll learn:
How to plan the perfect photoshoot.
The art of using what you have at home to create great low/no budget product photography.
How you can use product photography to grow your business.
8. How to Design Your Online Store (with Zero Design Experience)
Stephan Peralta, founder and creative director at Sovi Creative, has spent over six years supporting brands in his e-commerce agency. He leads Shopify Academy's course on designing your online store.
Working through the first principles of e-commerce design, you will ensure that you're designing for your audience. Then afterward you will tackle brand identity and watch it come together when you design your Shopify store. You'll learn:
The 3-step framework for designing a successful shop.
How to create a brand through logos, color schemes, and more.
How to choose a theme and customize it using the Shopify theme editor.

9. Getting Started with Shopify Course
If you're looking to start a Shopify store, this is the right course for you. Entrepreneur and e-commerce guru, Samantha Renée, takes you through how to set up your Shopify store and work towards your very first sale.
This course helps you set your store up for future success – saving time and money by doing it right the first time. You'll learn:
How to become a Shopify expert.
How to add products to your store, and accept payments.
Tips for launching a successful Shopify store.
10. Facebook Ads for Beginners: Retention and Loyalty Training
Get introduced to Facebook Ads Manager in this course led by Ezra Firestone. You will be guided step-by-step through creating your first Facebook ad campaign and then learn how to create a retargeting campaign that leverages those that have previously visited your website.
From there you'll work on a customer loyalty campaign to show your current customers some love. You'll learn:
How to navigate Facebook Ads Manager.
The ins and outs of retargeting campaigns.
How to read and interpret Facebook Analytics.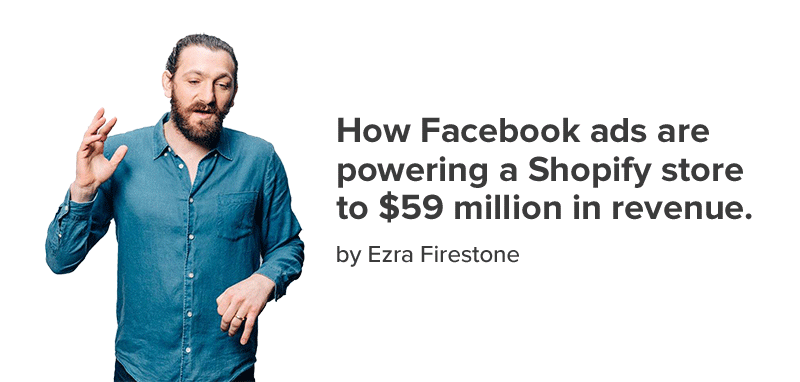 Ezra Firestone is back for the advanced Facebook Ads course provided by Shopify Academy. In this deeper look into Facebook ads, you'll go beyond nurturing your current customers and learn how to bring in new customers to your store. You'll learn:
How to create a new customer acquisition campaign.
The ins and outs of interest-based targeting.
How to analyze your analytics to make decisions about how and where to spend your money.
12. Turn Your Hobby Into a Business
If you have a homemade product that you are looking to turn into a full-fledged business, learning from the Kular family is a great place to start. Therefore, it's recommended to take this course before you open in order to get a better understanding of how to start and run your business.
From preparing cooking kits for her daughters to having Jaswant's Kitchen products on the shelves of grocery stores across North America, you will follow the steps the Kular's took to grow their product from selling to friends to an e-commerce powerhouse. You'll learn:
How to create a basic product and get it in front of customers quickly.
Tips to develop a shipping strategy.
How to successfully launch a product.
13. Dropshipping 101 Course
Dropshipping is a great way to build an e-commerce business. If the logistics have kept you from taking the plunge, then Shopify Academy's course taught by Corey Ferreira is a great place to start. For example, he took his side hustle and grew it into a 6-figure business.
In this course, he shares his mistakes and biggest challenges, giving you the road map to navigate the most common pitfalls of dropshipping businesses. The big takeaway from this course is to focus your business on your evergreen niche and to essentially ignore trends. You'll learn:
How to find the ideal product to sell.
The way to identify and target the right audience for your product.
How to reinvest your earnings to grow your business.
Closing Thoughts
Shopify Academy was ultimately designed to help e-commerce entrepreneurs build online stores and turn a profit. With hands-on walkthroughs, experienced instructors, and an entire business template library, it is one of the richest e-commerce training resources online.
Ultimately, despite the courses being free, the quality of the instructors and the real-world experiences that they share make these courses a sound investment of your time.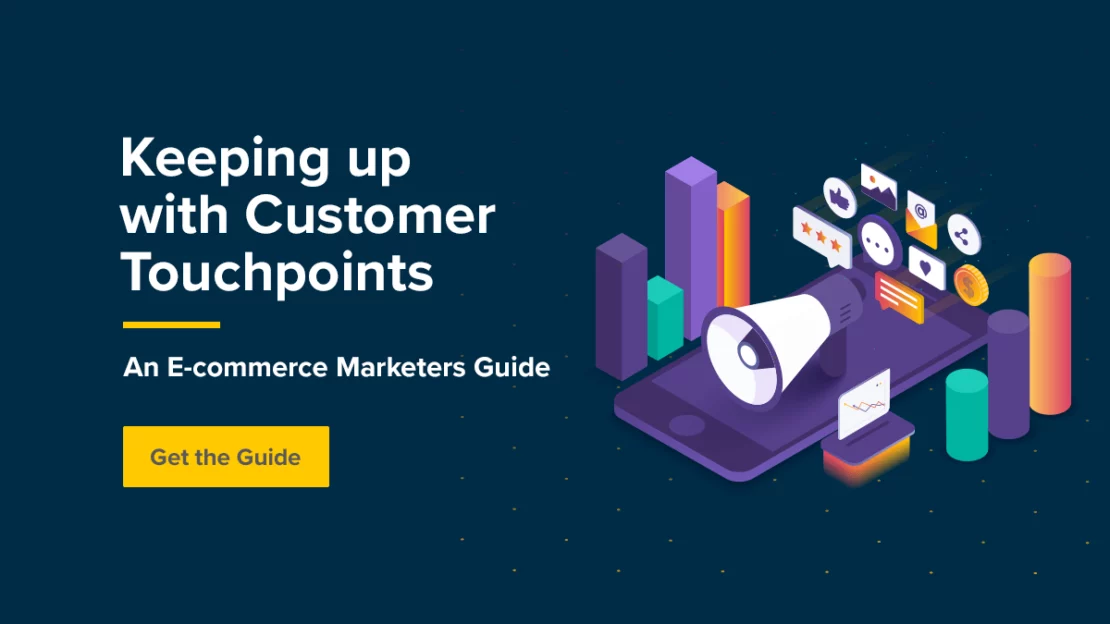 Shopify Academy FAQs
❓ What is Shopify Academy?
Shopify Academy is an online series of Shopify training courses taught by industry leaders and experienced entrepreneurs. There are 13 courses in total each focusing on different challenges eCommerce business owners will face.
? Is Shopify Academy free?
Yes, Shopify Academy is a free training series for beginners. You'll learn how to up your first Shopify store to marketing ideas, and effective product photography.
? Is Shopify easy to learn?
Shopify is relatively easy to learn even for beginners who want to run a standard eCommerce store. The free training courses will cover everything you need to know, and they have a support team on hand to answer any questions.