BLOG
What Exactly Is an Omnichannel Experience?
Published: Oct 21, 2016 We take a look at what an omnichannel experience is all about right now along with how things are shaping up across the eCommerce landscape for the future.
Tweak this, amend that color, change that word, enlarge the CTA, and BOOM – you've just increased your sales.
That's the extent of much of the marketing advice now littering the web. All of these little tweaks, amendments and changes can help increase conversions, but often they're nothing more than a band-aid covering a far larger problem.
A poorly optimized customer experience.
Your customers are the lifeblood of your business. Offer a more pleasurable, intuitive purchase journey and they'll thank you for it with repeat purchases, positive reviews, and numerous referrals.
The problem many brands face is understanding how to optimize the customer experience in the modern digital era. With numerous devices and an always-connected mentality, there's never been more opportunity to connect with consumers, which at the same time offers a higher potential of a terrible experience.
Technology has become so ingrained in our day to day activities we'd struggle to survive without it, we've even progressed to the stage of having social media enabled fridges.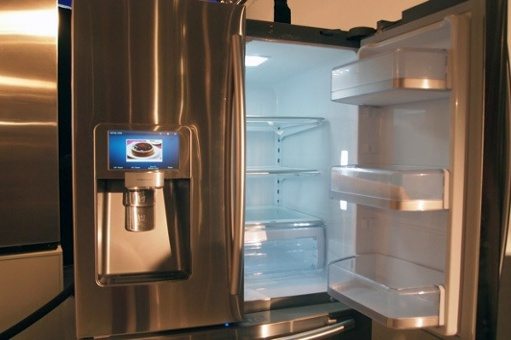 Your customers are using myriad devices at every stage of the customer journey to find brands, research products, and commit to a purchase. A great customer experience streamlines the journey across all devices, offers the highest level of value to the user but doesn't abuse the always-connected consumer with constant promotions.
What is an Integrated Experience?
Multichannel and omnichannel are not the same.
Despite being bandied around in the same circles these two methodologies are startlingly different.
An omnichannel experience integrates multiple channels but a multichannel approach is not integrated.
Savvy brands understand the importance of optimising each and every channel. Having a comprehensive social media campaign, optimising your mobile site and providing a great in-store experience are all par for the course.
However, these campaigns are often siloed and independent of one another. There's nothing to link them. No way of creating a seamless journey between each channel. This is multichannel and, whilst it provides well optimised independent campaigns, doesn't contribute to the wider customer experience.
There's no continuity in multichannel. It's a series of well optimised but disconnected experiences. Omnichannel connects each individual channel to create one comprehensive, intuitive consumer journey.
It creates a seamless journey regardless of the device used or path taken. It seamlessly integrates experiences across channels.
For instance, you find a pair of sneakers you want on the Nike online store. you're at the mall later that day so decided to pick up a pair whilst there.
However, there's nothing to bring your online search in store. You have to move back to the search phase to find the sneakers before you're able to try them on, see how they feel and make a decision.
With an omnichannel experience, you could reserve a pair on mobile to pick up in store or thanks to beacons technology, use your mobile as an in-store map to find where they're displayed.
Omnichannel experience isn't the latest buzzword. It's what your users want, need and are asking for;
98% of consumers believe returns, purchases and delivery should be available across multiple channels (Forbes)
Brands with an integrated, omnichannel experience retain average 89% of their customers, compared to 33% for brands with weak omnichannel customer engagement. (Aberdeen Group)
Shoppers that buy across multiple channels have a 30% higher lifetime value than their single-channel counterparts (IDC)
Omnichannel is a necessity for brands who want to stay on top over the coming years, the question is how you can best implement an omnichannel experience.
The Key is Customer Centricity
Everything you do revolves around the customer. Omnichannel is not about pushing your products through several channels simultaneously. It depends on streamlining the customer journey and offering as much value to them as possible.
Yes, the goal for you is to increase revenue, but the best way to encourage users to convert, return and promote your brand is to offer them a service they simply cannot forget.
Brands who offer good customer service are 3X more likely to receive recommendations (Harvard Business Review)
59% of 25-34 year-olds share poor customer service online (New Voice Media)
95% of dissatisfied customers tell others about their experience (Zendesk)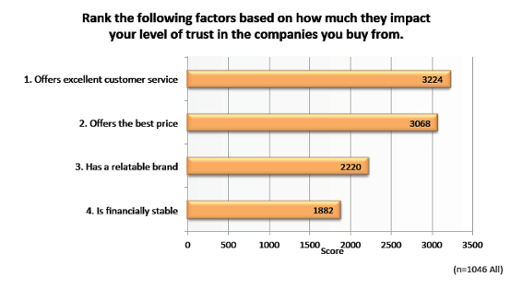 Putting the customer first isn't a meaningless action, it's imperative for the future of your business.
At its core, an omnichannel experience is nothing more than great customer service. When you're planning your omnichannel strategy be sure to look at everything you do through the eyes of your target market and ask yourself if you're offering more value or a better service.
Collect and Collate as much Data as Possible
Personalization and segmentation are key to providing higher value, better-targeted service.
Brands in every industry have come to rely on audience personae and segmentation to better target their marketing. But knowing 30% of your audience is 21-30-year-old males isn't going to help with an omnichannel experience.
Effective omnichannel experiences depend on vast amounts of data.
You have to know how your users interact with your brand across different channels and the thoughts and feelings they have for your brand. For instance:
Do they start on mobile before moving to a desktop to purchase?
At what stage do they switch devices?
Do they prefer to pick up items in-store?
What are their overall impressions of your business and, most importantly, are there any areas where you are not meeting expectations?
But tracking these items independently isn't enough. You've got to pull it all together into one place. Poor data quality is the biggest reason brands fail in their omnichannel strategy. However, the quality of data often isn't the problem, it's that brands haven't collated their various data sources.
In a Periscope study of omnichannel marketing, most brands cited poor data quality as the primary challenge. However, nearly all of the data references were specific to how users interacted across channels.
Lack of customer analytics across channels (67%)
Silo'd organization (48%)
Poor data quality (45%)
Inability to identify customers across shopping trips (45%)
Smart brands already have a wealth of data at their fingertips. But it's often siloed, independent and specific to a single channel.
Having lots of data is great, but you need to collate it all in one place. You've got to bring everything together so you can create a unified view of each customer across channels, visits and purchases.
Integrate All Channels
Optimisation for most modern marketers revolves around digital channels.
We focus on optimising websites, email marketing and social media accounts. With omnichannel we examine how users move between these digital channels because we all believe digital is the future.
And with current consumer trends, that's the most logical step. But it overlooks one very profitable channel.
Digital channels are rising in popularity but they're yet to take over. Shoppers still love seeing products in person. They want to hold a new iPad to feel the weight, they need to try on a new pair of sneakers and want to check the picture clarity on that new 4K TV.
Christmas and Black Friday are testaments to the continued power of in-person shopping. Brick-and-mortar-stores need to be included in your omnichannel campaign for the highest possible returns.
Macy's and Oasis have implemented great examples of how to include in store in an omnichannel experience.
Macy's has joined their mobile search with their online stores. If a user searches for a particular item, Macy's use the mobile's GPS information to inform the shopper of the closest store which has that product in stock. It immediately gives the shopper what they want and also directs them toward an immediate purchase.
Oasis has also provided a digital in-store experience. Taking a leaf out of Apple's book Oasis staff are now equipped with in-store iPads. These iPads are used during busy times to minimise checkout queues by offering mobile payments and are able to order out of stock items direct to the shopper's home.
Both are great examples of how digital channels are being used to improve upon the in-store service.
Focus on Creating an Experience
Sales, conversions, revenue. Whatever name you give it, there's one goal all business aspire to achieve – to increase the amount of money made.
However, in their pursuit of this goal, many brands fail in providing the key differentiator that actually drives sales – an enjoyable customer experience.
Brands who focus on the customer first are the brands that succeed. They achieve their revenue goals through creating an incredible user experience.
Take Apple as an example; everything it does from the operating system on their devices to device design and customer service is created to shine a favourable light on the brand.
As soon as you pick up an Apple product or walk into an Apple store you know what the brand is and the products it offers. Its sleek image spreads to their customer service. In-store, you can try products, use iPads to purchase from any location and even attend training courses for products and software – for free.
Apple has built one of the most successful brands in the world by focusing on the customer. Its entire brand is fuelled by the unforgettable irresistible experiences it creates.
While achieving the same success as Apple will be a difficult task, you can definitely follow its lead and build a tribe of fervent fans through offering an intuitive, superior omnichannel experience that is entirely consumer-centric.