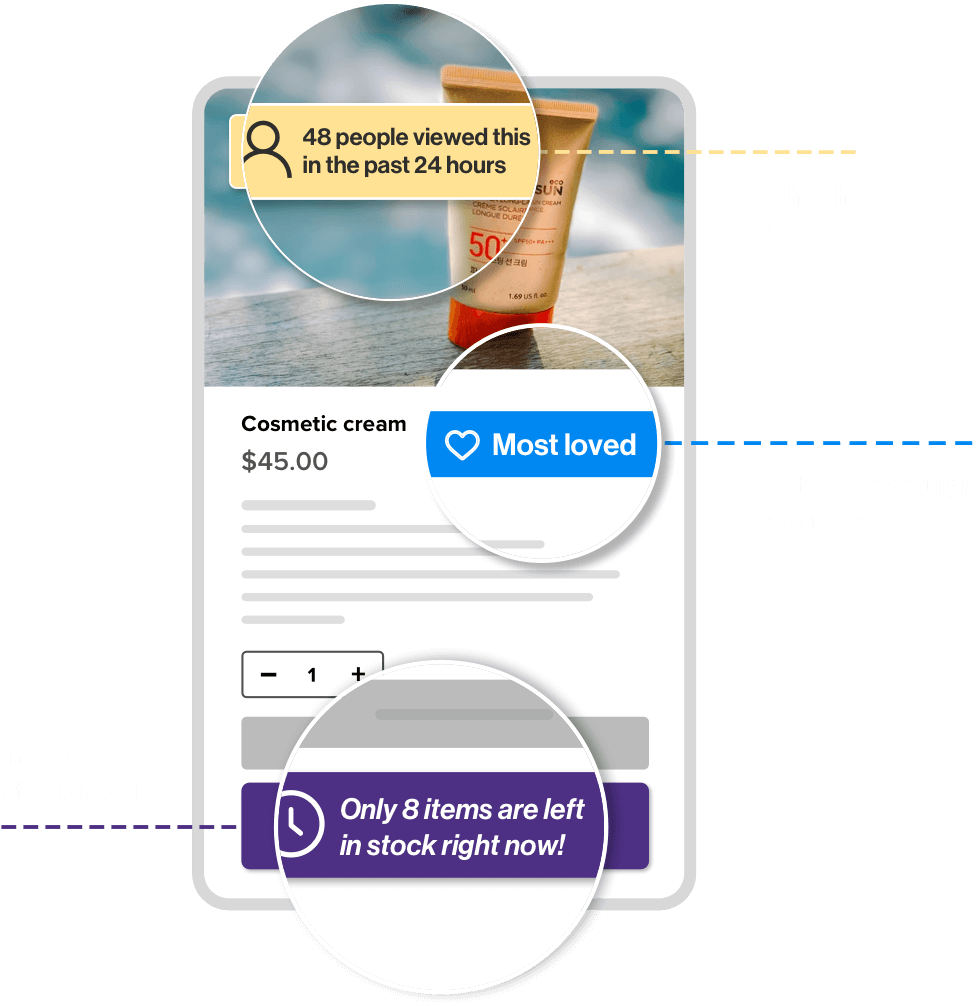 Let your customers sell for you
Help customers move to the next step with real-time social proof experiences. Let your existing customers put hesitant shoppers at ease.
Get Started
Read Success Stories
"Yieldify's winning combination of technology and team forms a valuable part of our digital strategy for L'Oréal brands, driving increased conversion rates, average order values, and ROI."
Give shoppers confidence
Showcase your most viewed, most purchased, best reviewed products and more, no coding needed. Display messaging including "Best Seller" and "Most Loved".
Learn more: Onboarding
Encourage key shopper behaviors
Highlight shopper activity such as recent orders, account sign-ups, add-to-carts and more.
Learn more: Integrations
Help your visitors decide
Emphasize scarcity with messaging that drives sales of rare, exclusive or low-stock products.
Stay true to your brand
Salesy messaging can put shoppers off. With Yieldify, craft spam-free experiences with real-time customer data.
Drive urgency anywhere
Visitors decide faster when they're part of a crowd. Yieldify lets you show off real-time customer behavior anywhere on your site.
Improve performance with zero guesswork
Pick out your best social proof experiences within 2 weeks with Yieldify AI. Some platforms need 2 months.
Learn more: ABn Testing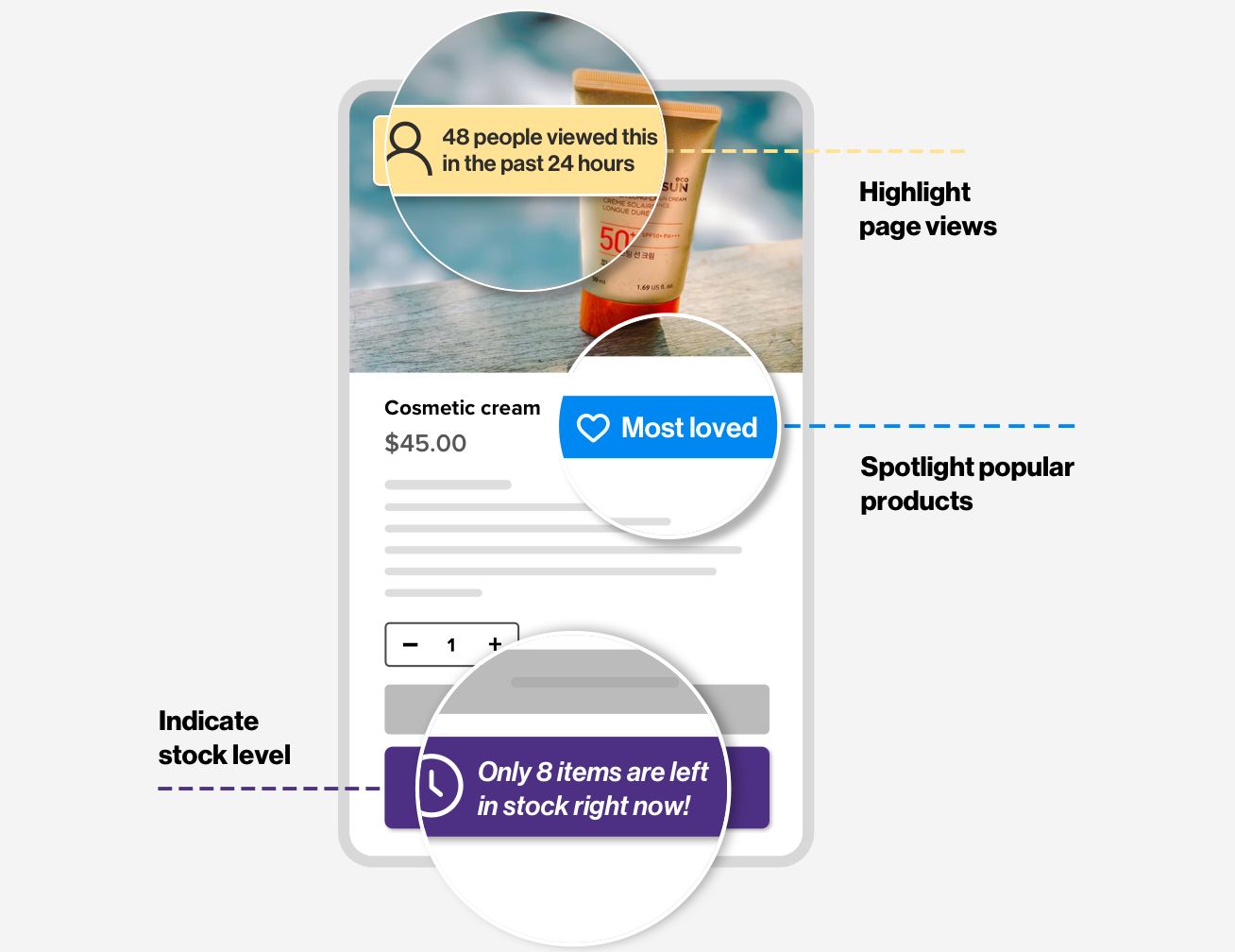 Put your visitors at ease
Display real-time shopper activities, no coding needed

Find your best messaging in 2 weeks with AI-driven testing

Reliably increase conversion rate
"Yieldify allows us to launch data acquisition campaigns quickly and easily with great results. The strategies we've put in place for new visitors have enhanced their customer experience to drive confidence and conversions."
Features
Yieldify
DIY Tools
Similar Platforms
Display real-time customer activity
Individual targeting and segment targeting
Performance validation via incremental testing
Place anywhere on the page
Custom on-brand designs and messaging in 24 hours
Performance benchmarking against 1000s of experiences