BLOG
Our campaigns of the month: October 2018
Published: Oct 29, 2018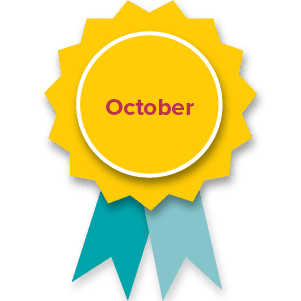 Check out our campaigns of the month: October 2018!
Learn how Avon and the Ideal Home Show are optimizing the customer journey in our Campaigns of the Month: October 2018 edition.
How Avon utilizes video content for new product launches
As the world's leading direct seller of beauty related products, Avon wanted to ensure its online customer journey is as helpful as possible. Working with Yieldify the brand created a campaign to promote a new product – its innovative mark. 2-in-1 Lip Tattoo stain via video.
"Aware that consumers, especially millennials and gen Z, are video driven when it comes to buying beauty products, Avon wanted to amplify its ad for the product on-site to engage desktop users.

We were able to deliver this via an unobtrusive notification that appeared on the product description page, giving users the choice to engage with the content"

Charlie Singleton, Client Services Team Lead, Yieldify
Learn more about how beauty brands are making over the customer journey in our beauty e-commerce guide featuring examples from Skyn ICELAND, Kiehl's and more.
How the Ideal Home Show drives urgency to purchase
With the Ideal Home Show Christmas just around the corner, Yieldify put together a campaign to drive urgency with consumers showing intent to buy.
"Social proof is a highly effective technique for driving urgency, especially with visitors who are already demonstrating interest.

We used Dynamic Social Proof, utilizing real-time data to display how many other visitors were currently looking at buying the same tickets to the Ideal Home Show Christmas.

Using a subtle notification format with an animated GIF catches the users attention without diverting them from completing their purchase. The campaign is already producing positive results."

Rianna Beaton, Campaign Analyst, Yieldify
See the different tactics Megabus, We Are FSTVL and Stansted Express use to drive bookings and ticket sales in our case studies.