BLOG
Valentine's e-commerce tips: create customer journeys that hit more targets than Cupid!
Published: 05/02/2019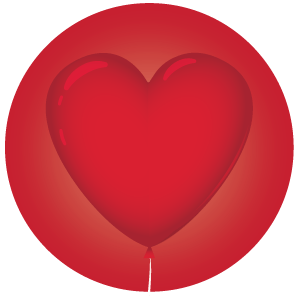 We've put together some Valentine's e-commerce tips that are sure to have your customers showing you some love.
Ah yes, the season of love. It's a great time for anyone in a relationship, but an even better time for e-commerce managers, so we've pulled together some Valentine's e-commerce tips, especially for you.
Just like any holiday centred on the gifting of goods, such as Christmas or Mother's Day, Valentine's presents a big opportunity. Yet unlike other holidays, Valentine's Day comes with a bonus.
Whilst still concerned with finding the best possible deal, shoppers are more willing to part with greater quantities of cash to show their loved ones they care.
The desire to splurge on your partner is so great that Valentine's Day's AOV eclipses that of the e-commerce behemoth Black Friday. According to the National Retail Federation consumers are spending more than ever. Between 2009 and 2019 the average amount consumers plan to spend increased by $60.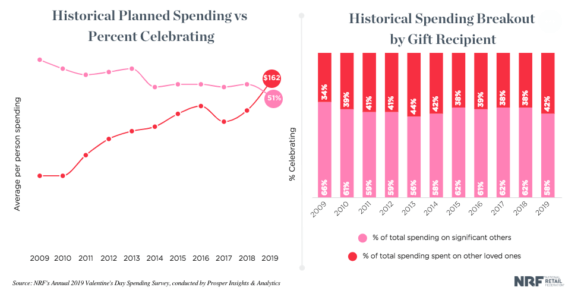 So how can you make the most of consumers desire to splash the cash this Valentine's?
Remember, this is business as usual
Whenever a big holiday rolls around there's no need to re-invent the wheel. There's sometimes a perceived need to implement fresh strategies, create new approaches and make everything super specific to the impending sale. Most of which simply isn't needed.
A lot of the general approaches that are so effective on Black Friday also work at Christmas, the January sales, Valentine's day or any other shopping centred holiday.
Below is a list of a few campaigns that you likely already have the framework in place for and are always successful:
Cross-sell the hell out of related products – If people are willing to spend more, oblige them. Give them ample opportunity to add complementary products to their carts.
Add free shipping/discount thresholds – Nothing gets people willing to spend more than the promise of a bargain.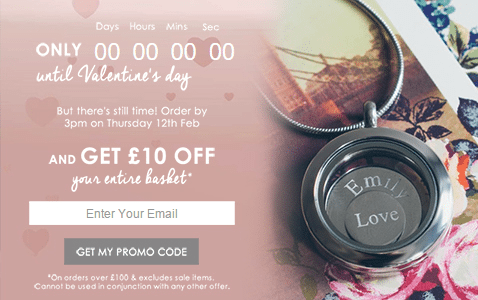 Provide last-minute options for late shoppers – because there's always someone who leaves it to the 11th hour
Yes, Valentine's Day is different and unique, but don't get caught up thinking you need a completely unique approach. It's just another holiday and, with a few tweaks, it's business as usual.
Gone in 60 seconds
As in love, sometimes online shoppers can be fickle. The average shopper checks three different sites before committing to a purchase. A short attention span means a decision on whether to continue or bounce is made within seconds. The latest reports suggest that visitors are so quick to judge that after 60 seconds, you'll have lost 30% of your traffic.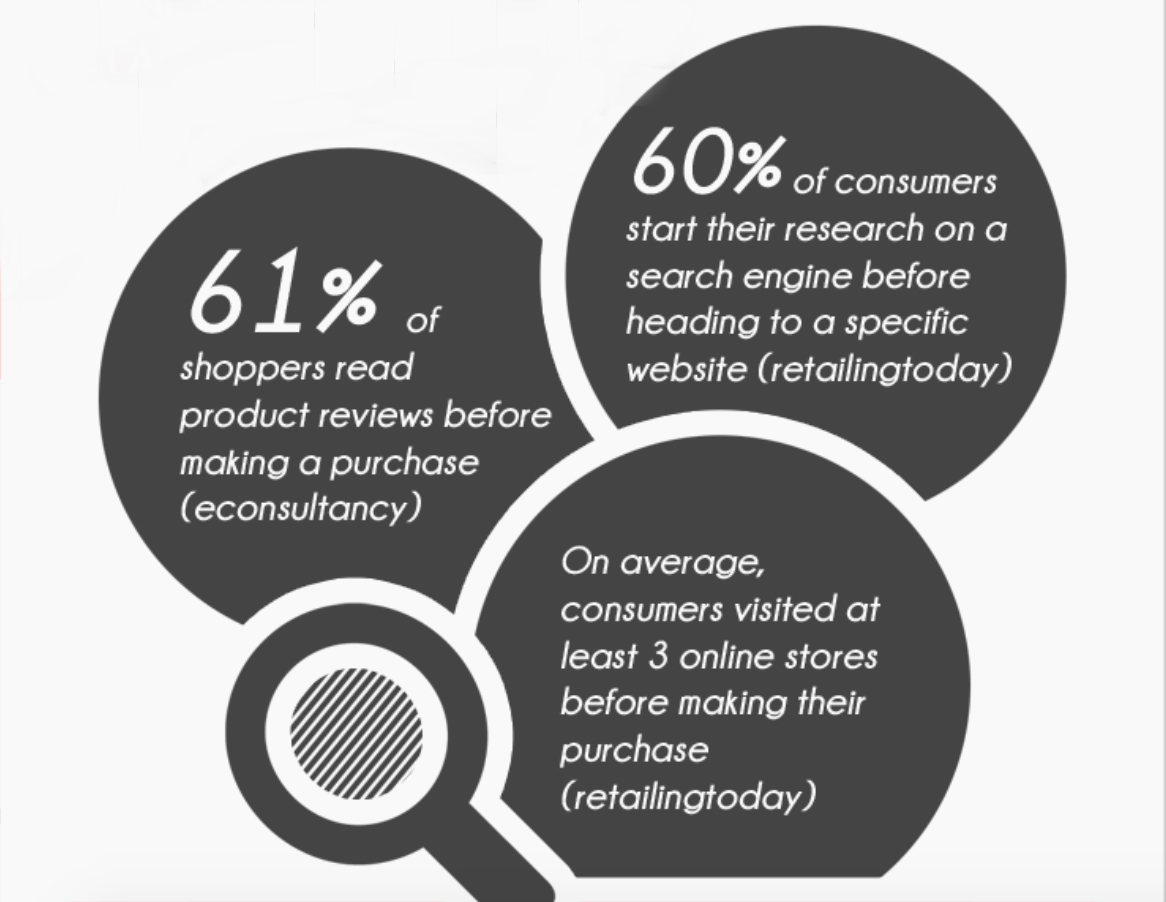 So, at best, you've got 60 seconds to convince prospects that you've got what they want. What's the best way to achieve this? With a dedicated Valentine's Day landing page or curated selection of products.
Something which shows those who navigate to your site that yes, you do have a stellar Valentine's Day selection and yes, there is an offer on certain goods.
Stick some easy navigation buttons and options right there on the landing page and voila, you've secured some of that 30% who'd leave within the first minute. Make sure your landing page clearly demonstrates Valentine's shoppers are on the right site with some cracking Valentine's imagery. And if they're on the move, employ a well-timed message to re-engage them with an offer or assistance: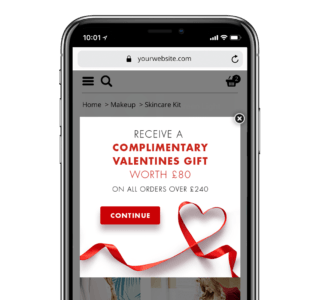 Segment your audience
Segmentation has always been the backbone of an effective marketing campaign, it ensures you're marketing the right products to the right people (whilst also simplifying that path to purchase!).
With Valentine's you can separate your products by gender, or group by type of buyer. This is a good opportunity to A/B test those calls to actions – does a gender or persona focused CTA drive more clicks and conversions?
Use images to clearly demonstrate the different segments so your visitors know exactly where they need to click. You can also use this space to make smart product recommendations that catch consumers attention.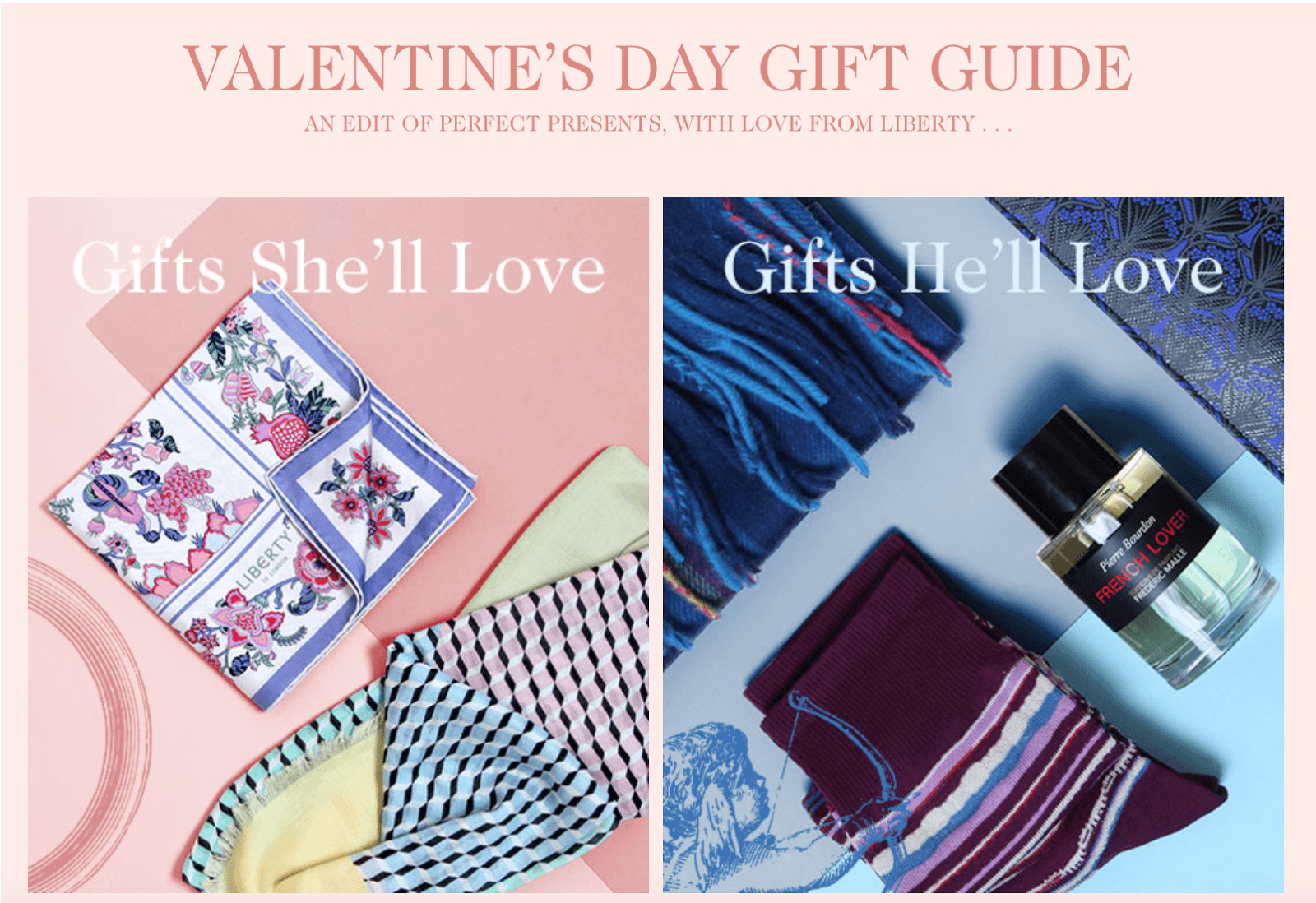 However, don't just focus on the romantic.
Valentine's Day primarily aimed at couples, but modern shoppers aren't just buying gifts on for a romantic partner.
This table from Statista shows how much money shoppers spend on family members on Valentine's Day. You can see that over the years there's a slight increase in the amount people are spending on non-romantic gifts.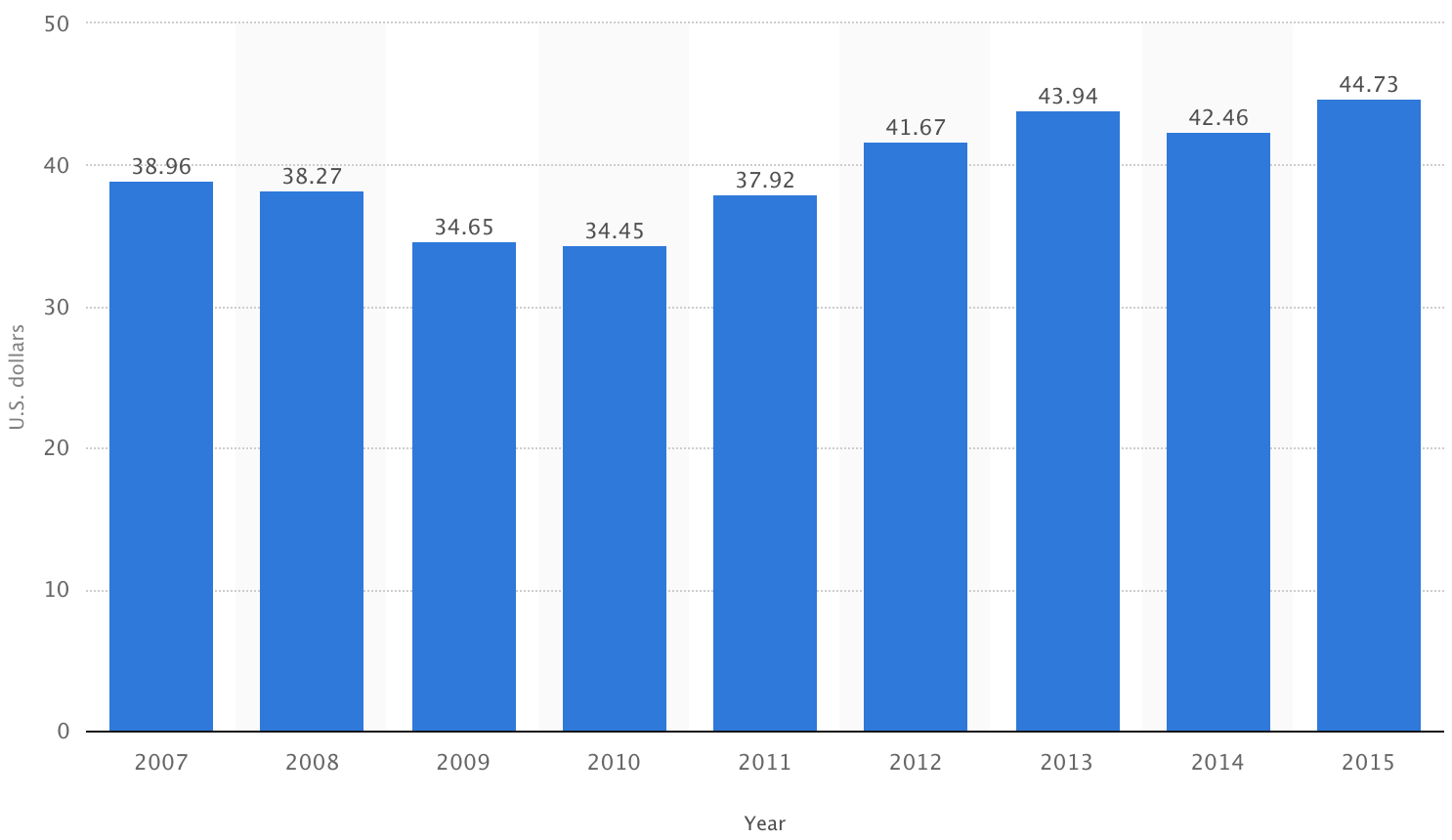 In 2018 Americans bought gifts for pets, family and even spent $654 million on co-workers: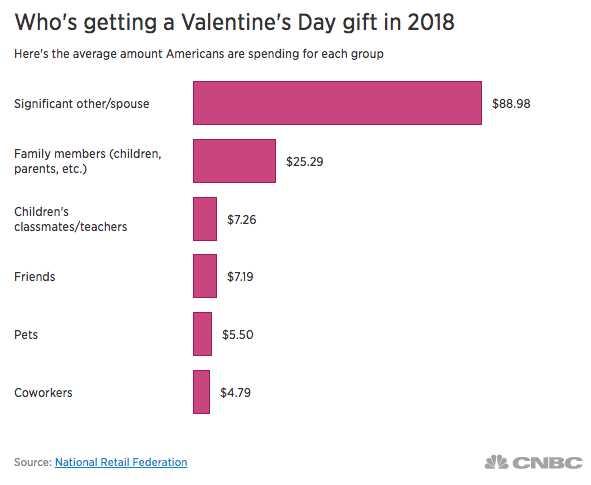 The learning? Be sure to include items that would be suitable for family members and friends.
Offer a little guidance
If we're being honest, a lot of people out there have no idea what to purchase on Valentine's Day. It's why flowers, chocolates or jewellery always sell well: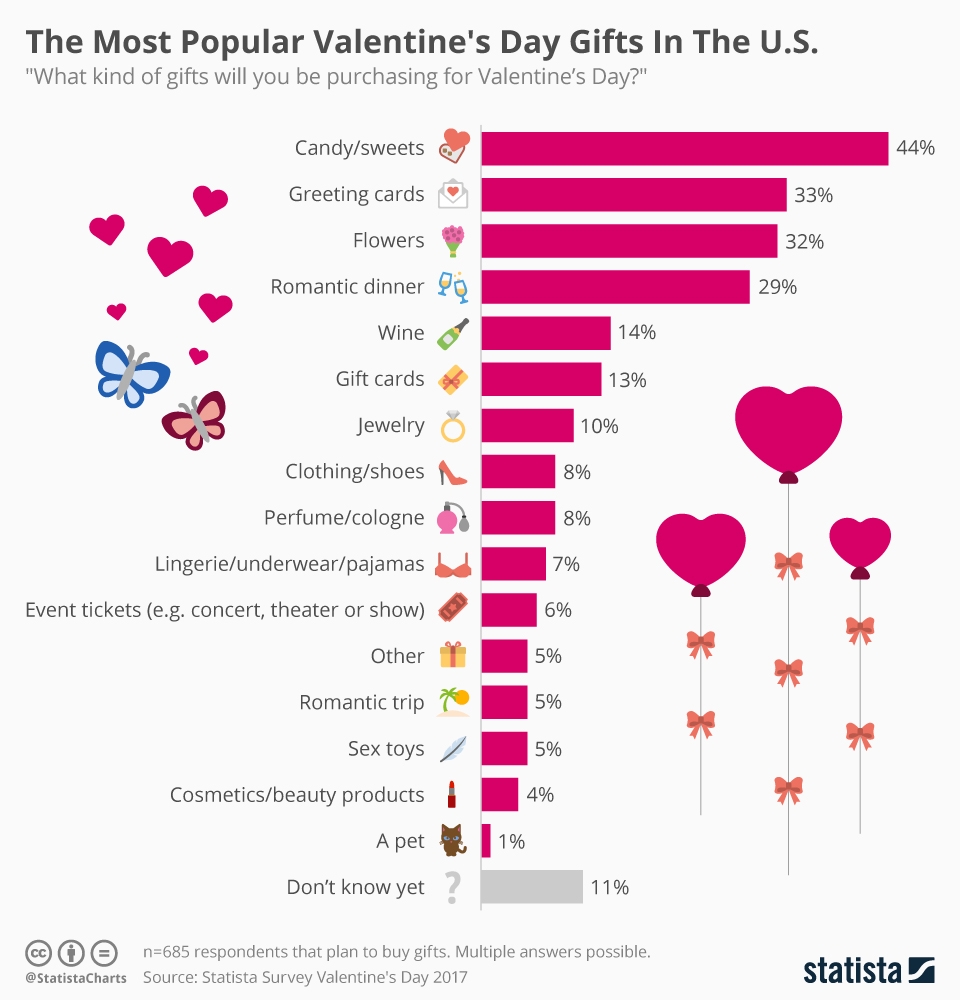 It may be the thought that counts, but there's a great opportunity here to help shoppers gain a few extra brownie points by getting a gift perfectly suited to their partner's needs and desires.
How? Curated content featuring your recommended products can be pushed to those exhibiting the telltale signs of cold feet: exit intent, or extended dwell times. It's doesn't even need to be specially curated for Valentine's, we've found directing visitors to bestselling, or trending sections can have a positive impact of conversion by offering a form of 'social proof'.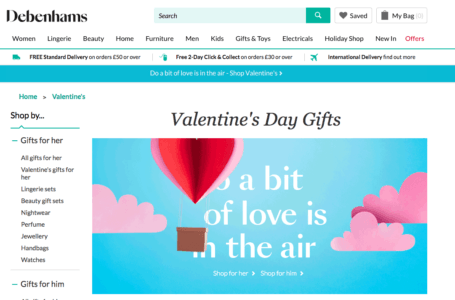 It's not all about gifts
Physical gifts are great, but people crave experiences. Millennials are driving this trend, with 51% saying a shared experience is what they'd most like to receive versus the 40% average. This is perfect if you're a travel brand or restaurant – everything we've said so far can be applied to up those conversions ahead of the 14th.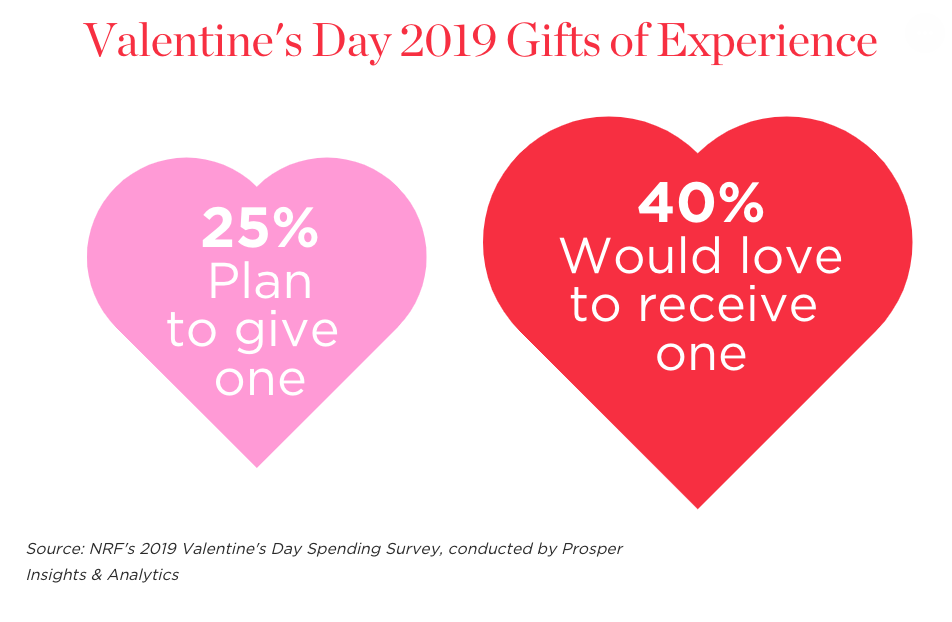 But what if you're not selling experiences? A smart way to leverage this trend, particularly as it gets closer to Valentine's Day, and delivery deadlines become shorter, is to push in-store. Events such as workshops or gift wrapping services work particularly well with the key categories for Valentine's such as beauty products and jewelry, but you could even do something as simple as pushing your click and collect options.
Get your visitors to fall in love with you
Valentine's is an opportunity for e-commerce stores to start the year off right. Take advantage of an increase in traffic to test out which messages and tactics work best to drive conversions and improve the customer journey.
If you can successfully include the tips outlined above into your larger marketing campaign, you should have a few new admirers after the holiday season. They won't be sending you chocolates but will instead offer something far more precious. Repeat business.