BLOG
5 Back to School Marketing Ideas
Published: Jul 5, 2019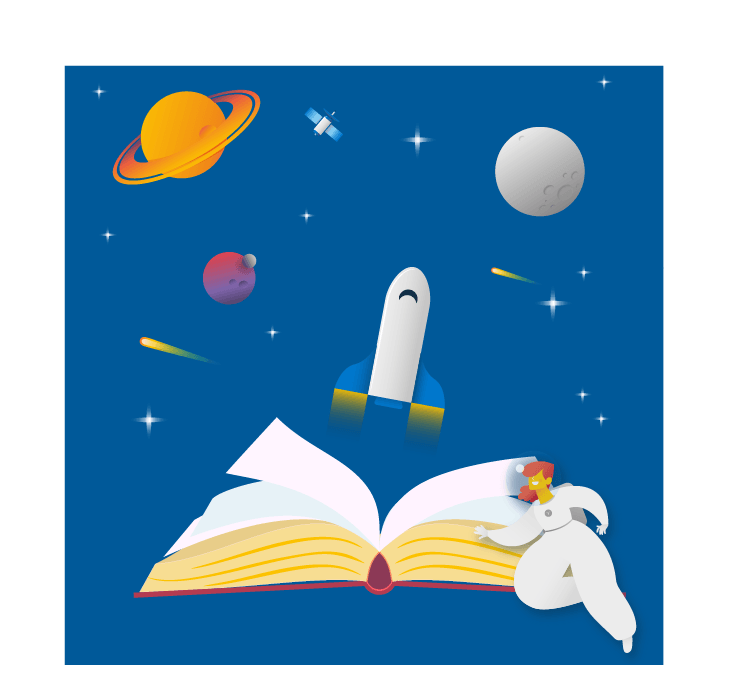 As Prime Day rolls around, it's time to move on to the next big marketing event of the summer: back to school shopping!
If July is all about Prime Day, then August is time to really focus in on the next big summer event: your back to school marketing. Sure, the kids might not be too excited about this development, but e-commerce brands should be. Whether they're browsing for deals on back to school supplies or seeking out that head-turning first day of school outfit, consumers see August as a chance to engage with their favorite brands. So it's a great time for you to deliver relevant campaigns for parents and students alike.
The average family spends $70 on back to school supplies — slotting it in second place behind the winter holidays as the biggest spending season of the year. But when does back to school shopping peak? Google Trends data suggests searches start in August and spike toward the end of the month. And e-commerce is the choice for 45% of back to school shoppers, with more and more retailers seeing online as the primary way to reach consumers.
So what are some examples of back to school campaigns that earn top honors from us?
Leveraging social proof with Everlane
Fitting in at school is tough. And what better way to empathize with that feeling than to use positive social media buzz in your back to school marketing? In Everlane's back to school email campaign, they use the psychological concept of social proof to highlight how "people are talking" about their stylish selection of backpacks: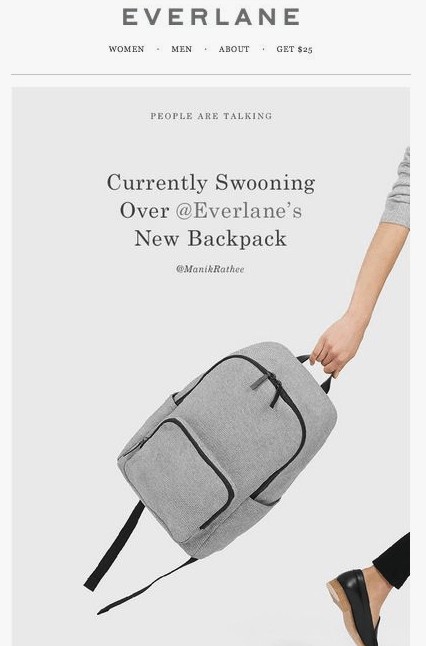 Tip for top marks: Drum up FOMO and cut down on cart abandonment with Dynamic Social Proof, giving visitors real-time insights into the products others are interested in.
Thinking big with Urban Outfitters and Champion
Heading back to school is an aspirational time. It's a chance for new beginnings, new goals, and a new attitude. Urban Outfitters teamed up with Champion for their "What Do You Champion?" campaign, which channeled this positive feeling and urged students to dream big and stand by their values. This is a powerful headspace — and the best back to school marketing highlights this emotion as September rolls around.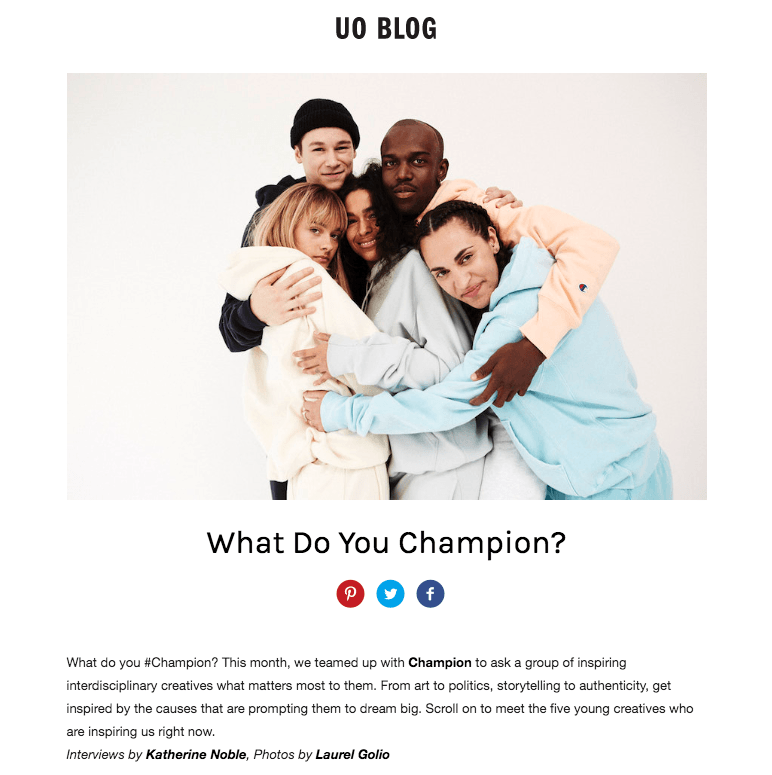 Tip for top marks: Working with "influencers" like Urban Outfitters did in this campaign is a great way to get social media talking. Fittingly, 72% of brands planned on increasing their social media investment for back to school 2018. Once you've got this traffic on-site, think about how you can link content and commerce, to push these users toward purchase.
Curating product pages with Uniqlo
Make it easy on your back to school shoppers by placing all of your deals and relevant products in one easy-to-navigate place. Uniqlo's Back to School Basics did just this. And in addition to putting a selection of back to school-appropriate clothes on this page, Uniqlo goes the extra mile by giving style advice for the new school year.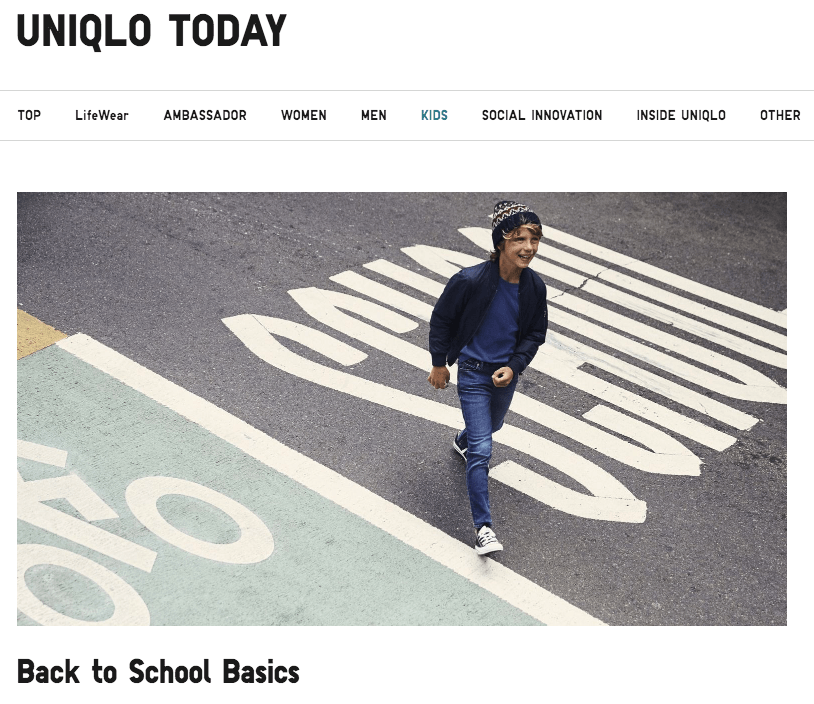 Tip for top marks: Direct visitors to your curated landing page with a subtle notification triggered when they land on-site, or help them discover the specific items they are looking for with a quiz!
Remarketing with Kickers
Once you've got customers on your site, the goal is to keep them there! Remarketing is a powerful tool that should be top of your back to school marketing wish list! A staple of the back to school world in the UK, Kickers worked to spot and stop abandonment behaviour by offering users leaving the site a little something extra: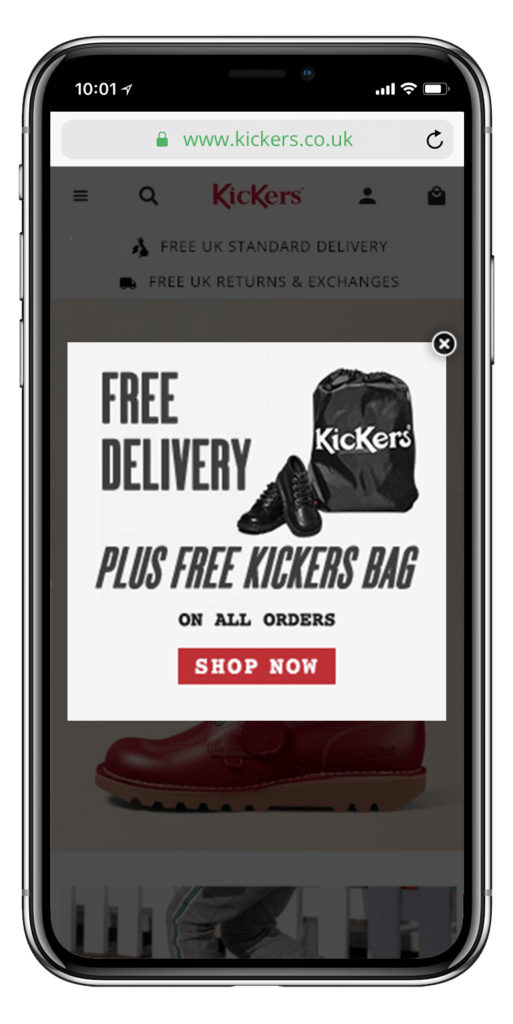 Tip for top marks: Don't stop with a great offer. Also tell your users why your brand is different. Turning consumers toward the unique services your brand offers is a great way to drive engagement. For example luxury retailer Montblanc highlights its unique premium services, driving a 41% increase in conversion.
Creating interactive campaigns with Elave Skincare
Back to school can be an exciting time. Why not tap into that excitement with some interactive back to school marketing? That was Elave Skincare's idea with their creative back to school skincare competition, where users had the chance to win three skincare collections after following their Twitter account.
Tip for top marks: highlight competitions you're running as part of your back to school marketing on your site using a Floating Button. See how the nail care brand Essie targeted new visitors with a competition using this tactic to boost entries and its customer database.