BLOG
Comparison Shopping: What is it & 5 Ways to Prevent it
Published: Jul 19, 2019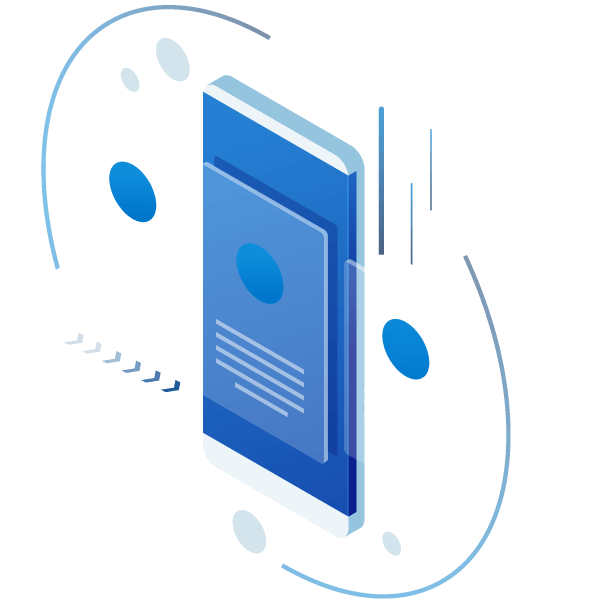 Comparison shopping is one of eCommerce's biggest problems – here's how to solve it.
Product price comparison shopping is the scourge of the eCommerce retailer. It's now easier than ever for a shopper to compare thousands of products and prices in just a few clicks. Thus, abandoning your beautifully-optimized site in seconds for pastures new.
Of course, all these comparison shoppers have a major impact on your bottom line. Your revenue and return on acquisition spend can be hard-hit when your traffic goes elsewhere for their final purchase.
So, what's the secret to stopping comparison shopping behavior? Let's start by looking at what it entails.
What Is Comparison Shopping?
Comparison shoping is common practice undertaken by consumers where they compare the price of multiple goods from multiple retailers before making a purchase decision. Price is frequently a deciding factor and comparison shopping is especially popular for purchases of higher-value goods and services.
How to prevent comparison shopping
To find this out, we went straight to the source: tips websites for comparison shoppers! We went to sites like moneysavingexpert.com and lifehack.com to uncover the hacks and tricks that comparison shoppers follow to hunt for the best prices. And then we found ways to fight back.
Overall, it turns out that halting comparison shoppers in their tracks doesn't have a single, silver-bullet solution. Success against comparison shopping means employing several long-term and short-term strategies – here goes…
1. Got a guarantee? Make it clear!
Let's start with one of the key comparison shopping tips from Money Saving Expert:

What's really happening here? This tip is at the core of why comparison shopping is such a big deal: a consumer is rarely sure when they've found the best offer.
This uncertainty is what keeps them searching for hours and employing increasingly complicated hacks. They're never quite sure if there's another, better offer somewhere out there. This is our first fundamental of preventing product price comparison – make it crystal-clear that the best price is right in front of your user.
Here's how Australian retailer HobbyKing did this. When a user highlighted a certain product, Yieldify's click trigger read this behavior and served a best price guarantee message: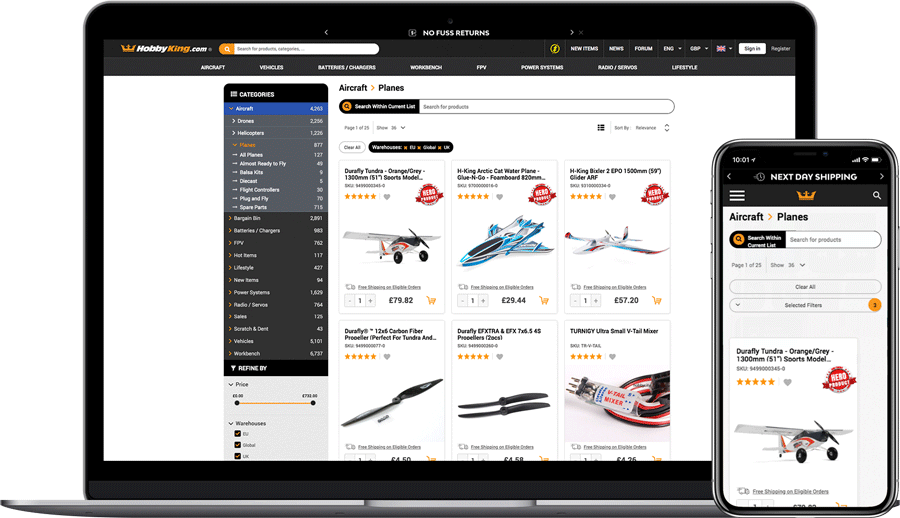 Of course, this depends on actually having the best price for the product that you're selling! If that's not necessarily the case for you, don't worry – there are other tactics at your disposal. Read on…
2. Comparison shopping isn't just about price
There's much more to the eCommerce experience than product price comparison. While it's the major one – and there are dozens of product price comparison sites to attest to that – it's far from the only element that your potential customers are weighing up.
If you're looking to stop a comparison shopper in their tracks, you need to consider what else they might evaluating about your product. Here's another example from Money Saving Expert:

The key thing to take away from this tip is that even while your comparison shopper is searching for good deals on price, they've still got lots of other considerations in mind. Trustworthiness and security (if the deal looks too good to be true, it probably is), delivery costs and times, and returns policies – these are all things your price comparison shopper is also looking for.
In the below example from one of Yieldify's clients, LinenHouse, the brand has showcased its other decision-making criteria and display them prominently below its product categories. By focusing on other benefits such as the free shipping threshold, 14 day free returns policy and their Australian brand heritage – the consumer is encouraged to look beyond simply price.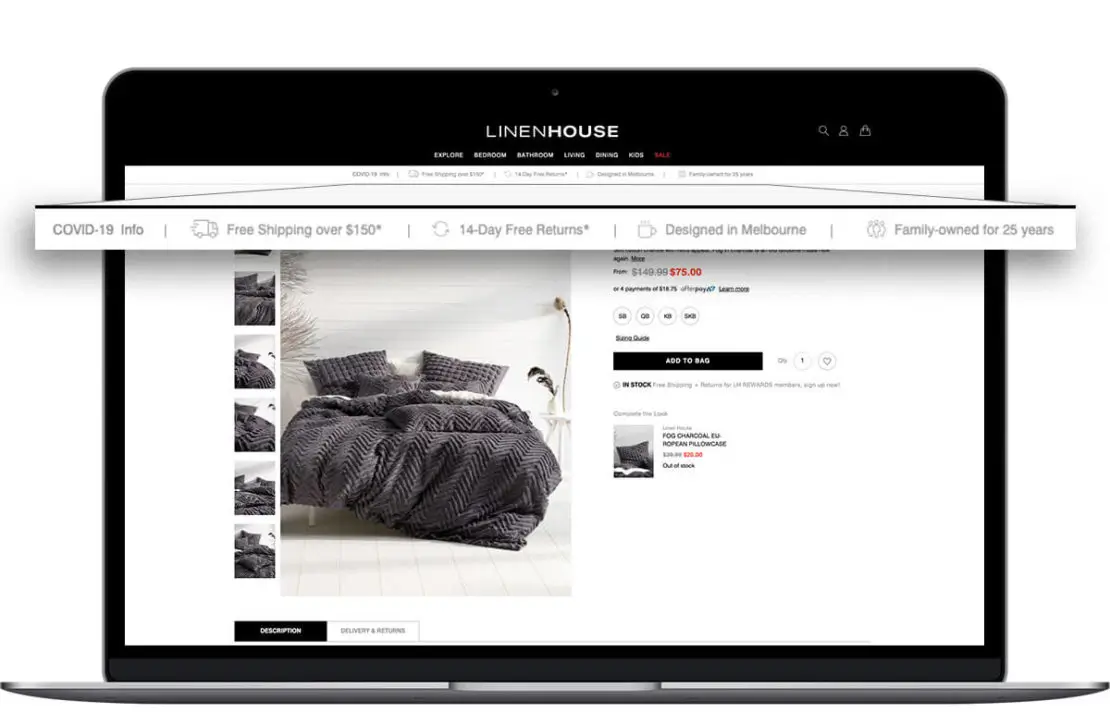 Essentially, if you don't have the ability to promote the best price guarantee, consider which other proof points you can highlight instead. This is where clear brand USPs, displayed in the right place, can really help differentiate your brand offering.
3. Use social proof, and lots of it
Social proof comes in many, many shapes and sizes – and they can be your best weapons against comparison shopping.
First up, there's the use of social proof as a means of creating a sense of urgency. It is a common conversion rate optimization tactic that's particularly powerful here. This is all about making it clear to your shopper that the offer you've put on the table isn't going to last forever. If they delay, they risk missing out.
Another way of using social proof for this purpose is to show stock levels. It's a common tactic used in the travel industry to encourage bookings.
But social proof has another dimension. In the last section, we talked about the other things that comparison shoppers consider outside of price. One of them was security and trustworthiness – this is where social proof comes to the rescue again. This time, it's in two key forms: customer reviews and trust badges.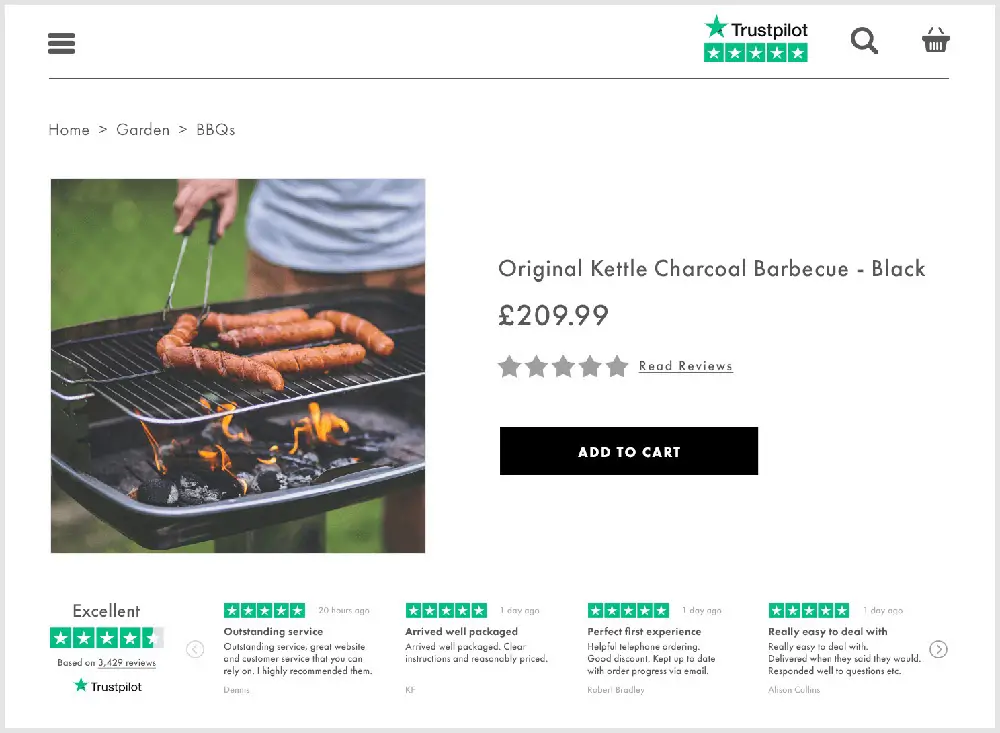 Let's look at reviews first. In the above example for a home and garden eCommerce brand, your eye is drawn immediately to their 5* ratings which provide reassurance. These are an incredibly powerful way to assuage any concerns over safety and security that might have come up in section 2. Showing reviews through platforms like Trustpilot and Yotpo are easy ways to show your comparison shopper that your site and your service are legitimate.
Trust badges are those seals of approval and verification that get conferred on you by third parties that carry authoritative weight. These could be award logos or even star ratings. The key is to have ones that your customers will recognize and then strategically place them in the journey.
4. Engage cart abandonment strategies
Your eCommerce comparison shopper is not dumb. They know what you're up to and they're more than ready to put the work in. Unfortunately for you, this means that they're often willing to play a long game in the hope of discounts:

This tip inevitably encourages a cringe from an e-commerce marketer. Comparison shopping means that your cart abandonment strategy might be working against you!
So what do you do?
There's no easy answer. If you're running an email remarketing strategy that involves discounting, then you're probably doing so because it's working. So should you reconsider because comparison shoppers have figured you out? Not really.
There are smart things you can do to identify comparison shopping behavior on your website. Our favorite way to do so involves some tell-tale clicking: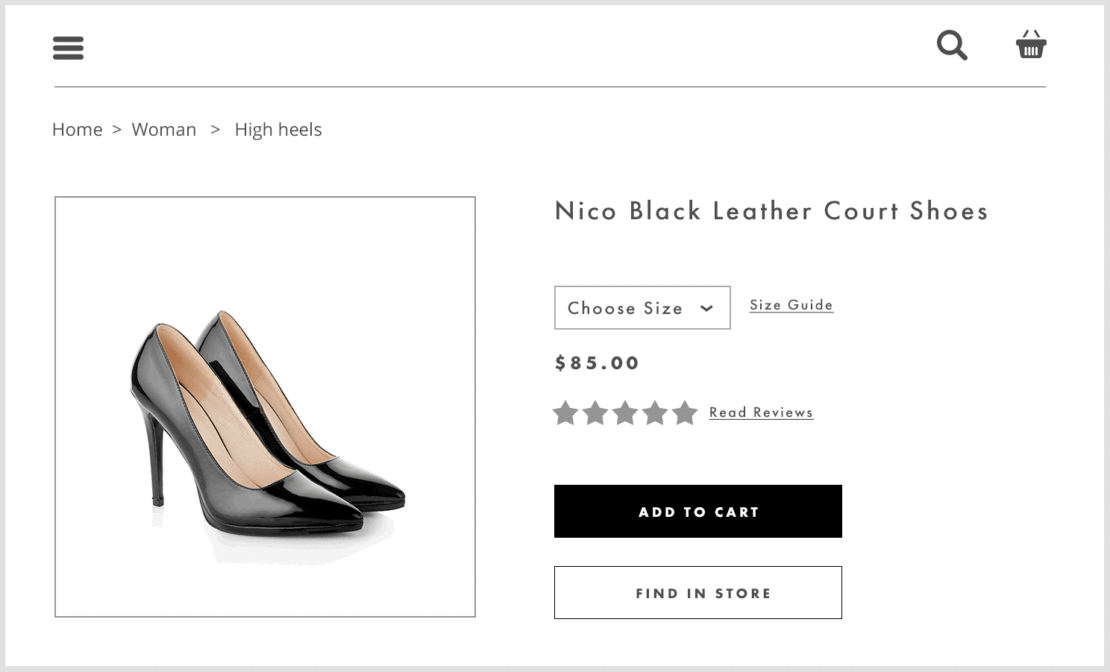 What you're seeing above is age-old 'tell' for comparison shopping: highlighting the name of the product so that it can be copy-pasted into the search bar. We've all done it.
This is where you can use smart tools to react to this behavior. Our new click trigger (what you saw earlier on the HobbyKing website) allows you to spot this behavior and react to it. In HobbyKing's case, it enabled them to show a best-price guarantee. However, you could just use it to better identify product price comparison behavior in order to re-shape your strategies around it.
5. Can't beat comparison shoppers? Join them.
Despite everything we've just said, facilitating product comparison can actually be a good thing. Hear me out.
There's a merit to recognizing if comparison shopping is inevitable for your category, because you can pre-empt that behavior.
Showing a best-price guarantee is actually the simplest way of doing just that. You're acknowledging that product price comparison is important and owning that conversation. However, let's remind ourselves that comparison shopping isn't just about price. Reviews, stock levels, quality indicators and features are just as important.
If you're able to offer your shopper the opportunity to compare and contrast these facets of different products, you're keeping that evaluation process on your site. Here's an example of how WooCommerce allows you to add comparison tables to your site: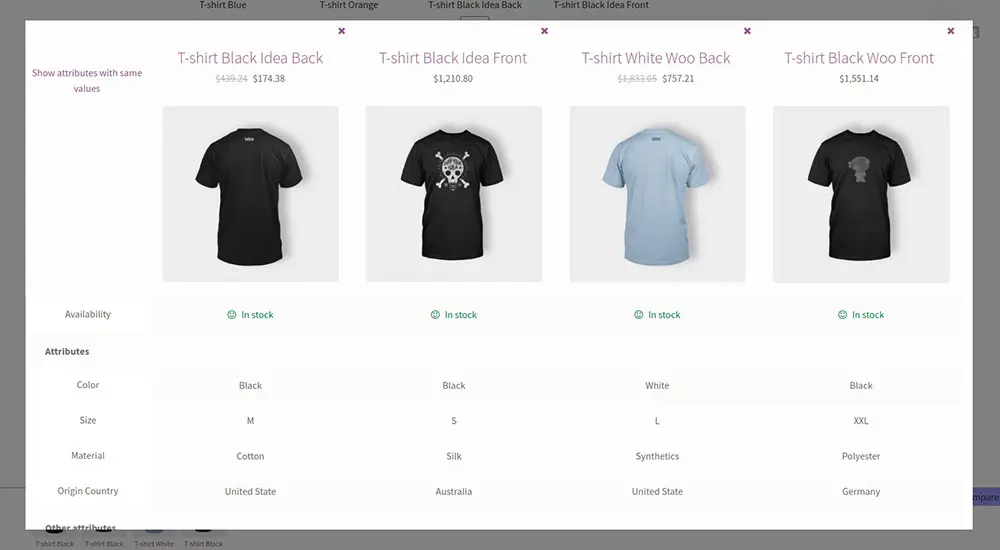 You've pre-empted the temptation to compare and contrast – congratulations!
So, that brings us to the end of our recommendations on how to identify and prevent comparison shopping. The general theme is to acknowledge that comparison is a natural part of decision-making and that defeating it lies in making that process easier for your shopper. Comparison shopping happen because of consumer doubt and insecurity – incorporate that thinking into your customer journey.
Comparison Shopping FAQs
❓ What is comparison shopping?
is a common practice undertaken by consumers where they compare multiple goods from multiple retailers before making a purchase decision. Price is frequently a deciding factor and comparison shopping is especially popular for purchases of higher-value goods and services.
? What is the purpose of comparison shopping?
The main purpose behind comparison shopping is attempting to find the best deal on a product or service.
? How does comparison shopping help the consumer?
Comparison shopping helps consumers make informed buying decisions by comparing price and other factors across a number of different potential suppliers. Consumers may also factor in information such as customer reviews, quality of service, levels of expertise, and the overall customer experience when weighing up which brand to choose.