BLOG
Satisfaction Guarantees: The 7 Types & Real World Examples
Published: May 11, 2020
Looking to build trust with your customers and simultaneously improve their shopping experience? A strategically placed satisfaction guarantee could be the way to go.
Unlike shopping in-store, online shopping always carries an element of risk for customers. The customer can't see, smell, or touch the products, making it an entirely different experience. It is, therefore, essential to build trust and demonstrate that you're a reputable retailer.
An effective way to attend to the perceived risks of your customers is by offering satisfaction guarantees.
By offering money-back, lifetime, or best price warranties, you showcase your confidence in the quality of your products and service. It relaxes and comforts your customers by shifting the risk of their investment from themselves to you.
Your customers don't want to make a purchasing decision they will later regret. By offering a satisfaction guarantee, you can convince them to trust you with both their data and money.
While the guarantee may be introduced to protect customers, it can also be a compelling marketing tactic. Satisfaction guarantees are powerful website optimization tools that can serve as reassurances to potential customers. They can even act as distinguishing factors that differentiate you from your rivals.
7 types of satisfaction guarantees for eCommerce
1. The money-back guarantee
Offering your customers a full refund if they aren't satisfied with your products is an indication of quality. Or rather, your confidence in the quality of your product. Money-back is the most common guarantee and has almost become standard practice in retail.
Nevertheless, while offering it may reduce perceived risks and help you distinguish your products amongst competitors, there will always be customers that try to take advantage. For that reason, money-back guarantees are usually constrained by a time period, usually 30, 60, or 90 days. Sometimes they can last up to a year or even an entire lifetime.
To determine how long the guarantee should be, you need to examine the specifics of each product. Try to establish how long it takes for your customers to use or wear out the product, and add on a little more time. The longer your guarantee, the greater the risk of customers cashing it in, but also the more sales it will drive.
2. The best price guarantee
Price, along with social proof, is one of the determining factors that influences purchasing decisions. In the world of eCommerce, competition is fierce. By implementing the lowest prices for a particular product, you can persuade potential customers to make a purchase with you rather than with a competitor.
The best price guarantee reassures buyers that they are getting the best available offer. If their customers manage to find a better deal elsewhere, companies will often match the new price and refund the difference.
Be careful when implementing this guarantee, as it can significantly hurt margins and even start price wars with your competitors. If you take a more reserved approach and don't offer this guarantee, your customers could easily flock to a competitor, leading to lost sales. In any market, promoting your products as the "best price" is a high-risk strategy.
3. The lifetime guarantee
Promising your customers a lifetime guarantee on your products is a bold statement of confidence. Lifetime guarantees are usually reserved for higher-priced products that make people question whether it's worth investing the money. However, splurging on a costly backpack or a good set of knives isn't as daunting when you know they will last forever.
It shows that you believe your products can last a lifetime, which almost always justifies their price. Offering money back is not the only option, either: you could offer repairs, refills, or replacements depending on your product.
Bear in mind that a lifetime guarantee isn't something to be taken lightly, and should be used only if you have absolute confidence that your products really are that durable.
4. The free trial guarantee
Free trials are most common for software products, but this is certainly not a hard restriction. E-commerce stores can offer their products for a limited time period with a fully refundable deposit.
For example, shopping for clothes online can be problematic for many. Being unable to see how the clothes fit or to feel the fabric deters 35% of online shoppers from making a purchase. By allowing your customers to return, you give customers the chance to experiment with a range of your products before committing to their favorites.
By taking this small risk, many fashion retailers have boosted their revenue as customers are much more willing to pay for a product they've physically seen and worn. If they don't like it, the product is returned in mint condition, still ready for sale.
5. The 'try before you buy' guarantee
Similar to a free trial satisfaction guarantee, 'try before you buy' (or 'pay for what you keep') is almost exclusively used by fashion retailers. This type of satisfaction guarantee allows customers to buy several items upfront, try them on – or even wear them for a limited number of days – and then return the ones that did not fit. Quite often it is also paired with a personal stylist or a clothing subscription service.
In fact, a 2018 study by Klarna found that 37% of online shoppers surveyed preferred 'try before you buy' over any traditional payment method."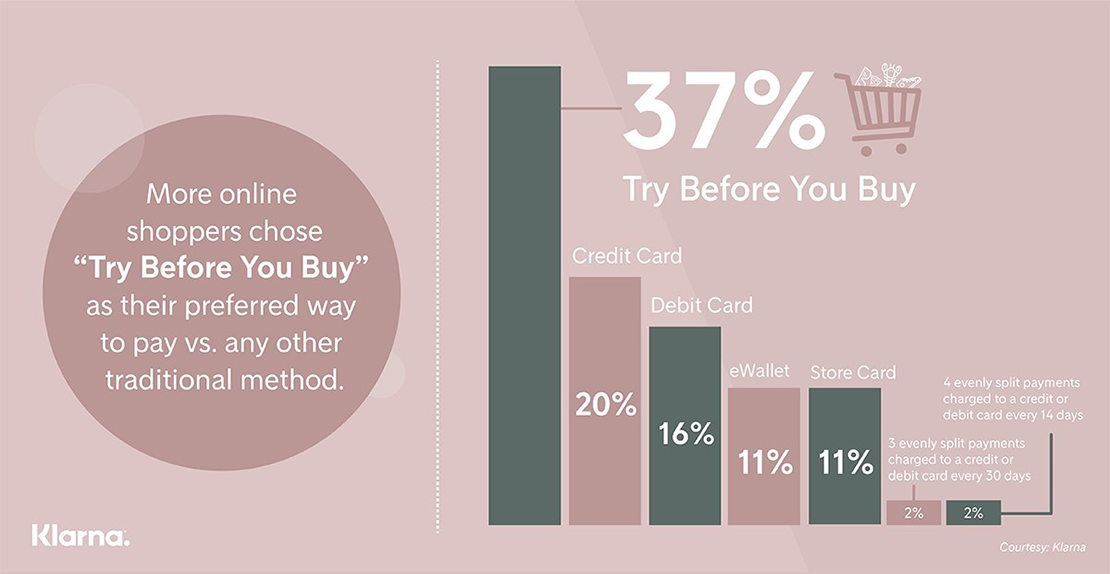 6. The free samples guarantee
However, not everything can be tried on as easily as a piece of clothing. That's where the free samples come in handy.
If you're a furniture or home decor eCommerce retailer, for example, you may want to provide free fabric samples (aka fabric swatches) to your customers. This way, they can get a feel for the material as well as understand if the color matches their interior before taking the leap and making a high-value purchase.
7. The first-purchase guarantee
Good first impressions can be paramount for customer retention and loyalty. By offering a first-purchase guarantee, you can ensure you're making a great one.
Turn the fence-sitters into lifetime customers by giving them the option of a return, refund, or even getting another product for free and increase eCommerce customer retention. The first-purchase guarantee eases the minds of your customers and reduces their uncertainties to ensure a great customer experience.
Satisfaction guaranteed examples from leading eCommerce brands
Money-back guarantee example from Feetures
You may be surprised that Feetures, a company that sells socks, offers a lifetime guarantee for their products. Feetures makes a promise to its customers that their socks are durable and high-quality. With a no-questions-asked lifetime guarantee, customers can rest assured that they are investing in a rock-solid product.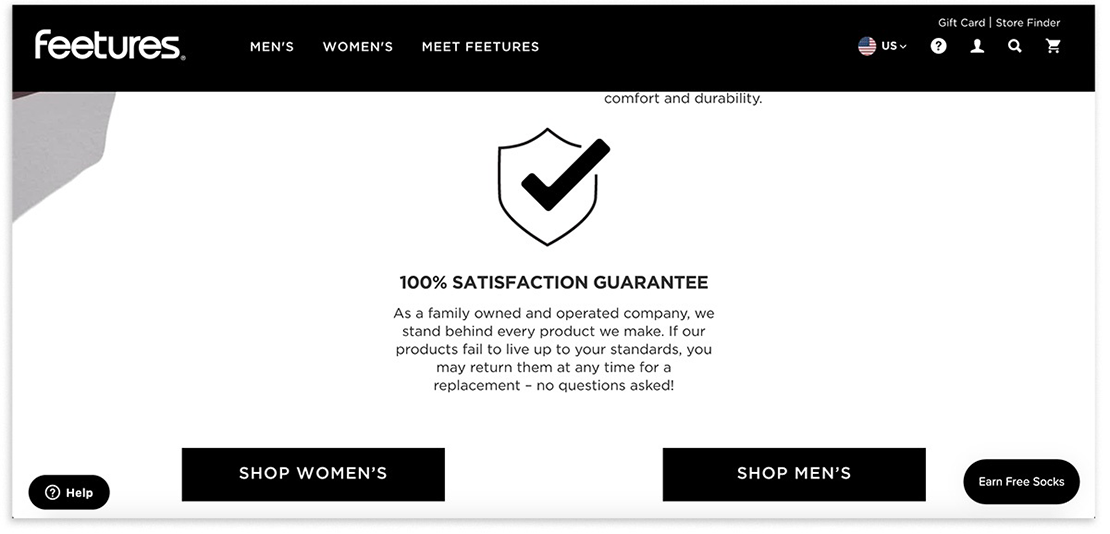 Best-price guarantee example from HobbyKing
To prevent comparison shopping and showcase their affordable pricing, Australian retailer HobbyKing teamed up with Yieldify. The solution was to employ a click trigger, meaning that whenever users highlighted a certain line of text, they were shown a 'best price guarantee' message, like so: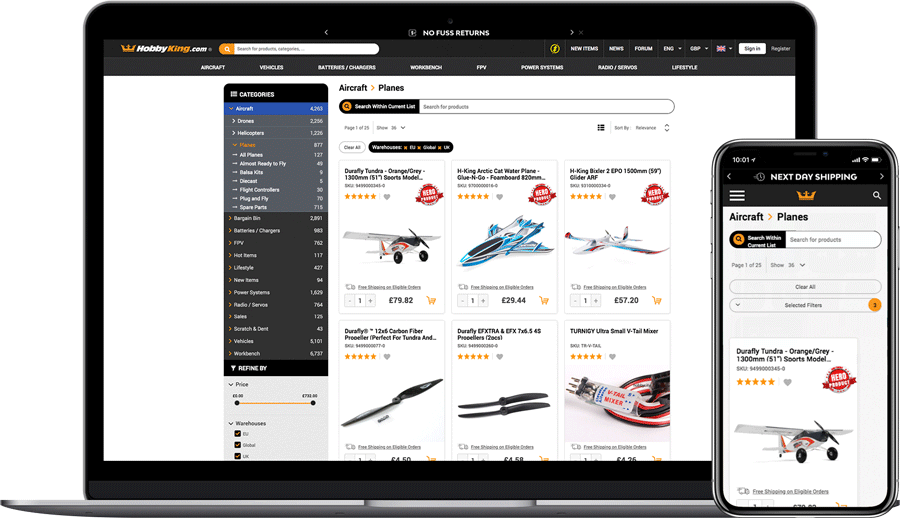 Lifetime guarantee example from Patagonia
Patagonia is one of the leading outdoor clothing brands that has implemented an e-commerce platform to boost their sales. They are known for making long-lasting, eco-friendly products, and they even discourage customers from buying too many of their products.
Their "ironclad guarantee" has been tried and tested by many of their customers. It's a lifetime guarantee that has become a cornerstone of their success in achieving the trust and loyalty of their customers. By making it one of their USPs, Patagonia has used the guarantee as a clever marketing tactic while staying true to its core values.
Free trial guarantee example from Red Wing Shoes
Red Wing Shoes is known as one of the best shoewear investments you can make and to back this up, the company offers a "30-day unconditional comfort guarantee." Red Wing gives its customers 30 days to break in the shoes. Knowing that no two feet are the same, they allow returns and offer a refund or replacement if for any reason customers are not satisfied.
'Try before you buy' example from Warby Parker
Warby Parker, a well-known American online retailer of prescription glasses and sunglasses, allows its customers to select five frames to test out for five days. Shipping and returns are taken care of, and you can easily mix and match between styles for men and women.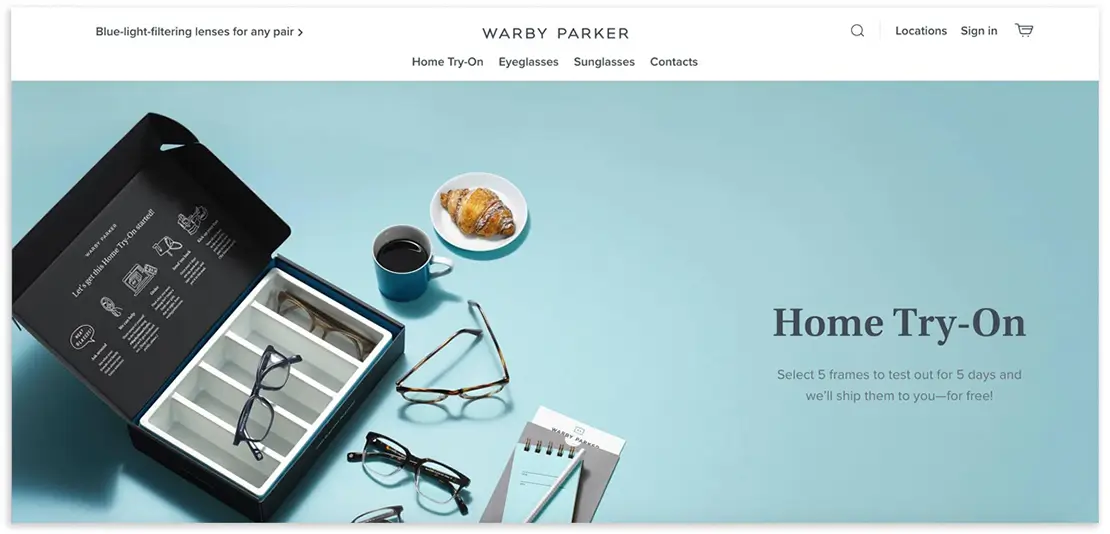 Free samples example from Joybird
Custom furniture and home decor retailer Joybird has created a swatch kit to provide its customers with unconditional support in their buying process. Customers are able to select a family of colors they want to explore. They are also provided with a handy card of all the wood finishing options that Joybird has to offer, and a resourceful booklet with more information.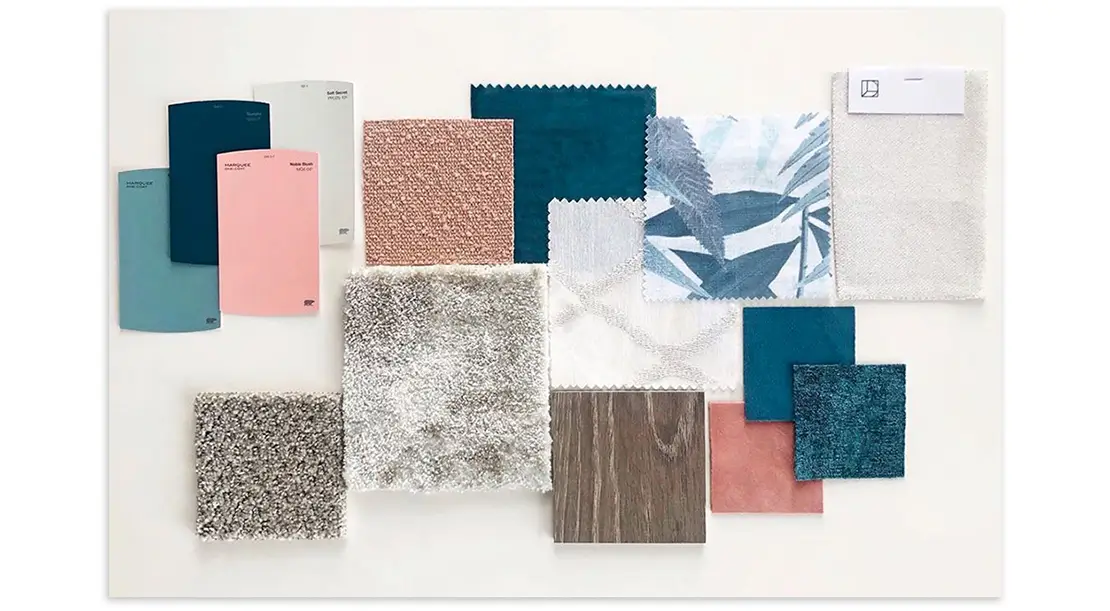 First purchase guarantee example from Atolla
Atolla is an AI-powered skincare brand that creates customized beauty serums. Having data and technology at its core, Atolla showcases confidence in their product by offering a money-back guarantee on the first purchase.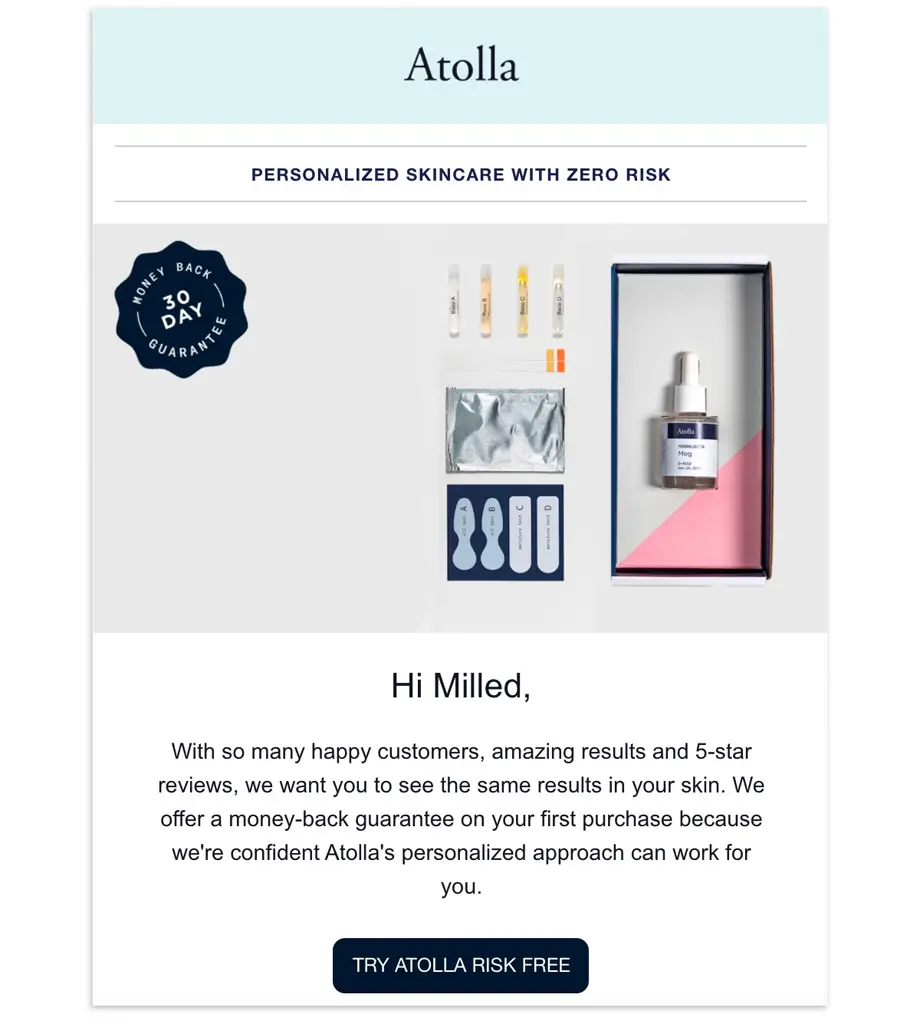 In conclusion – are satisfaction guarantees right for you?
There is no straightforward answer to this question, as every brand and business model is different. Offering a 100% satisfaction guarantee can boost your sales and ensure happy, returning customers. However, it can also have a negative effect on your ROI.
Sometimes not offering a guarantee is the better choice. If you're an up-and-coming store that doesn't have an established brand, you may want to think of making some kind of promise to your customers: by committing to a 100% satisfaction guarantee, for example, you will be more likely to provide that level of quality. Trust in yourself and your products will translate to loyalty from customers.
However, be careful about what you're promising. Offering a lifetime guarantee on disposable products could quickly take its toll on your balance sheet. Don't use guarantees as empty promises, but rather as an encouragement to do better.
Satisfaction Guaranteed FAQs
❤️ What Is A Satisfaction Guarantee?
A satisfaction guarantee is any formal assurance that products can be returned, repaired, or replaced if they do not meet the specified quality.
? What Type Of Guarantees Are They?
There are many types of satisfaction guarantees, including money-back, lowest price, free trial, and lifetime guarantee. We go into more detail below.
❓ Should You Offer Satisfaction Guarantee?
When a company offers a guarantee it shows they stand behind their product and believe customers will not get their money refunded. This is a clever way of showing that you believe the product works well and will leave customers 100% satisfied.