You've lured traffic to your website. Now what? 
You've built up trust with your shoppers until they're ready to start checking out your products in detail; these visitors add items to their carts and are ready to place an order.
Suddenly, they stop, exit your site and never come back.
This scenario is known as cart abandonment, and it's one of the most common problems e-commerce brands face today. According to Baymard there's an average cart abandonment rate of 69.23% across all industries.
Imagine, if you were able to encourage even half of those would-be customers to get through the checkout, you'd practically double your customer base. Clearly, cart abandonment is a problem worth fixing. Your customer's onsite experience should be the priority when devising your checkout process.
Let's explore seven effective strategies you can implement to convert more abandoning visitors into converted customers.
1. Shorten the process
The shorter and easier your process is to complete, the higher the likelihood of someone completing it. Your shoppers are busy; they want to come onsite, find what they need and get out as quickly as possible. If your checkout process is complicated and takes too long, customers will often decide that it's simply not worth the effort and abandon before you can convince them otherwise.
Always shorten the purchase process as much as possible. If you have to, consolidate multiple steps into a single page to save time.
2. Permit guest purchases
Your customers don't want to spend additional time signing up for an account with your brand, especially for one-off purchases – they expect a simple and easy onsite journey to checkout.
Creating a 'guest checkout' option is a great way to do this – it takes out the feeling of commitment from the purchase process, encouraging more customers through the process. 
3. Reduce shipping costs
There's something about online shopping that makes us wince at shipping costs – we've all seen the memes. We have no problem dropping a couple hundred bucks on the latest piece of technology, but as soon as we see the shipping fee, we begin questioning the purchase.
This is something e-commerce giants like Amazon understand. Knowing that no-one likes paying shipping costs or being surprised with the cost at checkout, they're upfront with the additional costs and offer free shipping at certain price thresholds: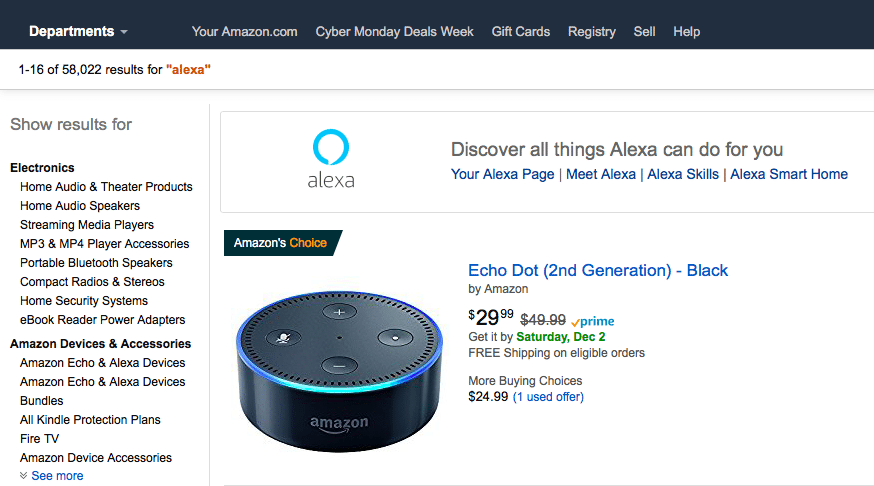 You can do the same. If the size of your brand makes free shipping unfeasible, try to reduce shipping costs to no more than just a few dollars or be very transparent with additional costs before the checkout process begins.
4. Allow multiple payment options
One of the biggest reasons for cart abandonment is payment options. Not everyone wants to pay via card; many of your customers would prefer options like PayPal (often the case if you're selling cross-border). A comScore study confirms this: 56% of shoppers say that they want to see a variety of payment options on the checkout page.
If you're not already accepting a variety of payment options on your website, you're missing out on a significant portion of would-be customers who want to purchase your products but aren't able to.
5. Add trust symbols
Trust symbols are icons and logos that verify the security of your website. These symbols build your brand's credibility and help remove any buyer inhibitions questioning the safety of placing an order with your brand. For instance, if your e-store's PayPal account is verified, have a sticker that says so.

As online shopping becomes more commonplace, so do the anxieties that come with spending money on the internet. With over 30% of customers 'uncomfortable' with sharing their details online, sharing trust symbols works to ease the customer worries about where their information, and money, is going.
6. Offer a guarantee
Another great way to bring peace of mind to your shoppers is to offer a money-back guarantee or a return policy. Although guarantees may be abused by a very small percentage of shoppers, the value of the additional customers you gain from creating the guarantee, and encouraging customer loyalty and brand trust, should far outweigh the losses you see from exploitative customers.
Some brands even offer a 'full-satisfaction-or-else' guarantee, but not all e-commerce companies may be able to afford that kind of cost. As long as you have some form of guarantee or returns policy in place, you'll get more shoppers finishing purchases having that assurance in mind.
7. Leverage exit-intent technology
One of the most effective ways to deal with cart abandonment is to leverage the power of exit-intent through onsite remarketing. This technology (such as the Yieldify Conversion Platform) tracks the website visitor's cursor and triggers an overlay when the mouse moves over the search bar.
These campaigns present a way for you to re-engage with shoppers at the most crucial time – just before they abandon site.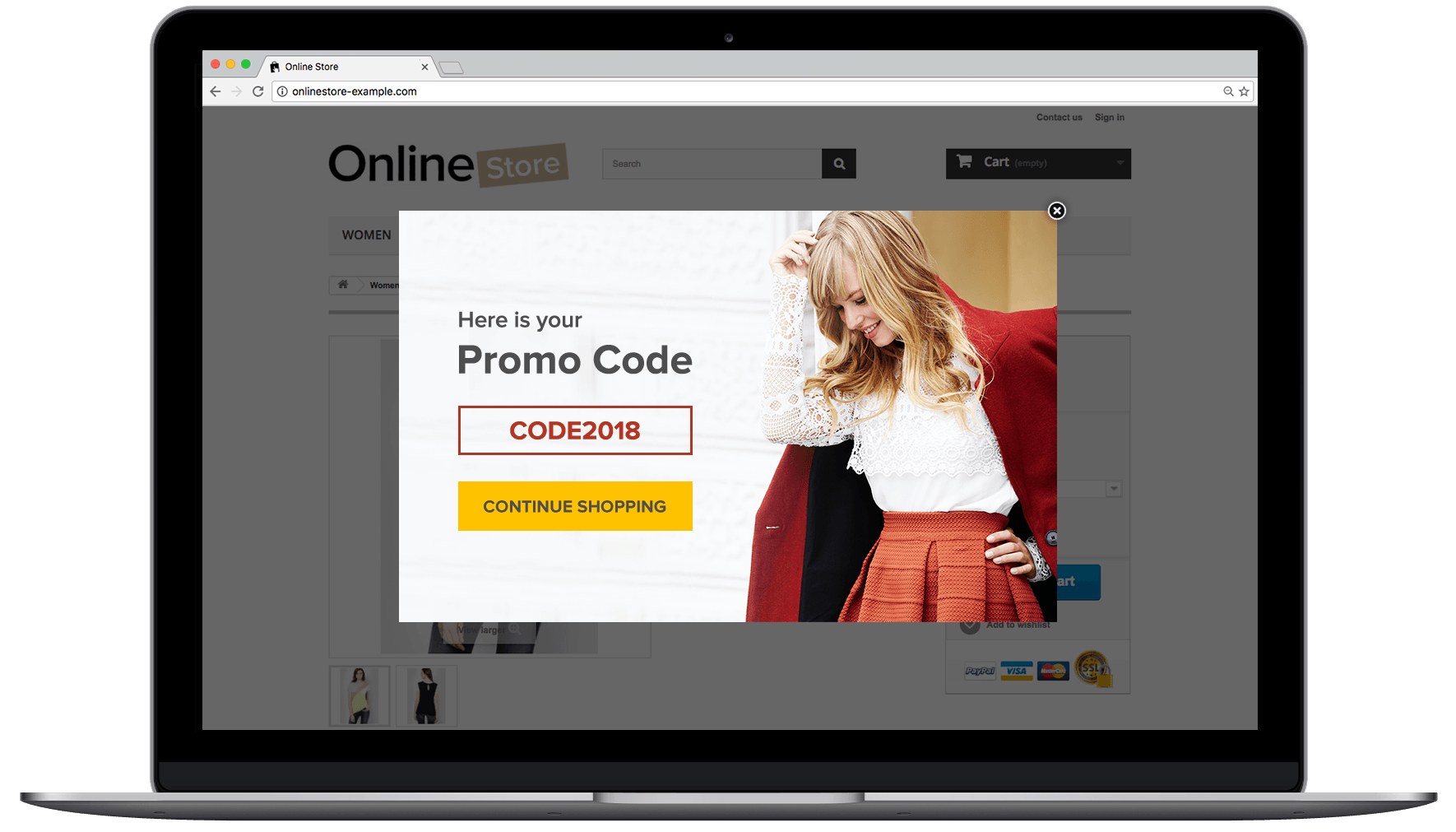 By offering an incentive, such as a discount or subscription opportunity, you can win back those shoppers on the verge of leaving. 
Wrapping up
There's no doubt that cart abandonment is a dilemma faced by the entire e-commerce industry. But with focus placed on the customer journey and the potential deterrents to that much-needed conversion, you can apply changes to your current strategy that offer ease, simplicity and relevance to the customer.
By following the seven steps detailed above, you can work to create a clearer checkout process and minimise basket abandonment on your site.
About the author
Ryan Gould is the Vice President of Strategy and Marketing Services at B2B marketing agency, Elevation Marketing. He helps medium-sized to large brands improve sales and market share by developing integrated marketing experiences distinguished by research, storytelling, engagement and conversion. Find him on LinkedIn, Twitter and Facebook.