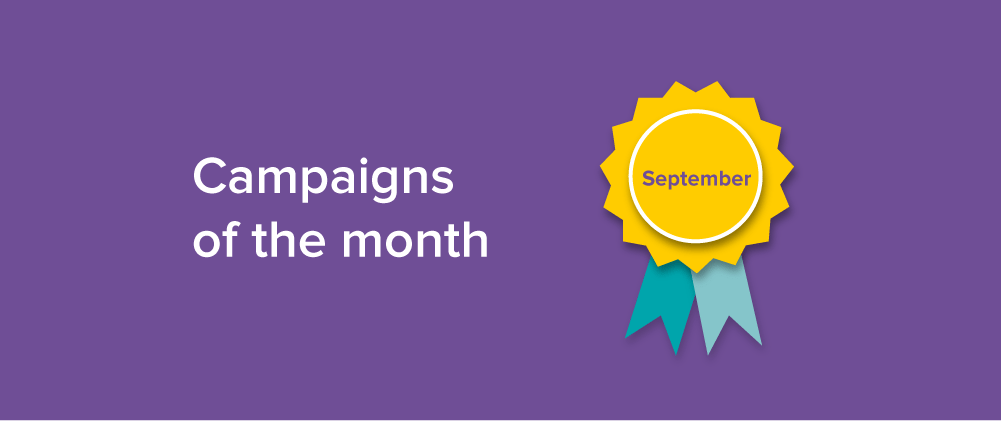 Want to improve your customer's journey online? Increase AOV? Find out how in our favourite client work this month!
How HEWI shared its favourite products with customers
HEWI (Hardly Ever Worn It) is changing the way shoppers find pre-loved luxury fashion – selling globally-coveted items without the hefty price tag.
Encouraging luxury online shopping can be a challenge as the in-store experience is a large part of the appeal, so the brand engaged all its visitors with an overlay triggered on timer. This campaign, which appears whilst the customer would be scrolling through the site, highlighted HEWI's 'favourite' items of the month.
Using this notification, HEWI shows to both new and returning customers an ever-growing roster of affordable luxury items available on its site. Noting only a select number of items creates an air of exclusivity as all products on the site cannot be restocked once they are bought.
How Soak personalised the customer experience and increased AOV
Soak, the online bathroom retailer, wanted to encourage customers to increase average spend on its site. With the Yieldify Conversion Platform, Soak was able to increase engagement with its customers and personalise online experiences using the Dynamic Promotions feature.
Personalising experiences to suit customers and their specific actions is a great way to achieve conversions, so the brand served an overlay notifying customers how much more they needed to spend to receive free delivery. This campaign – triggering once an item has been added to basket – adjusted the balance to suit the customer's specific basket value.