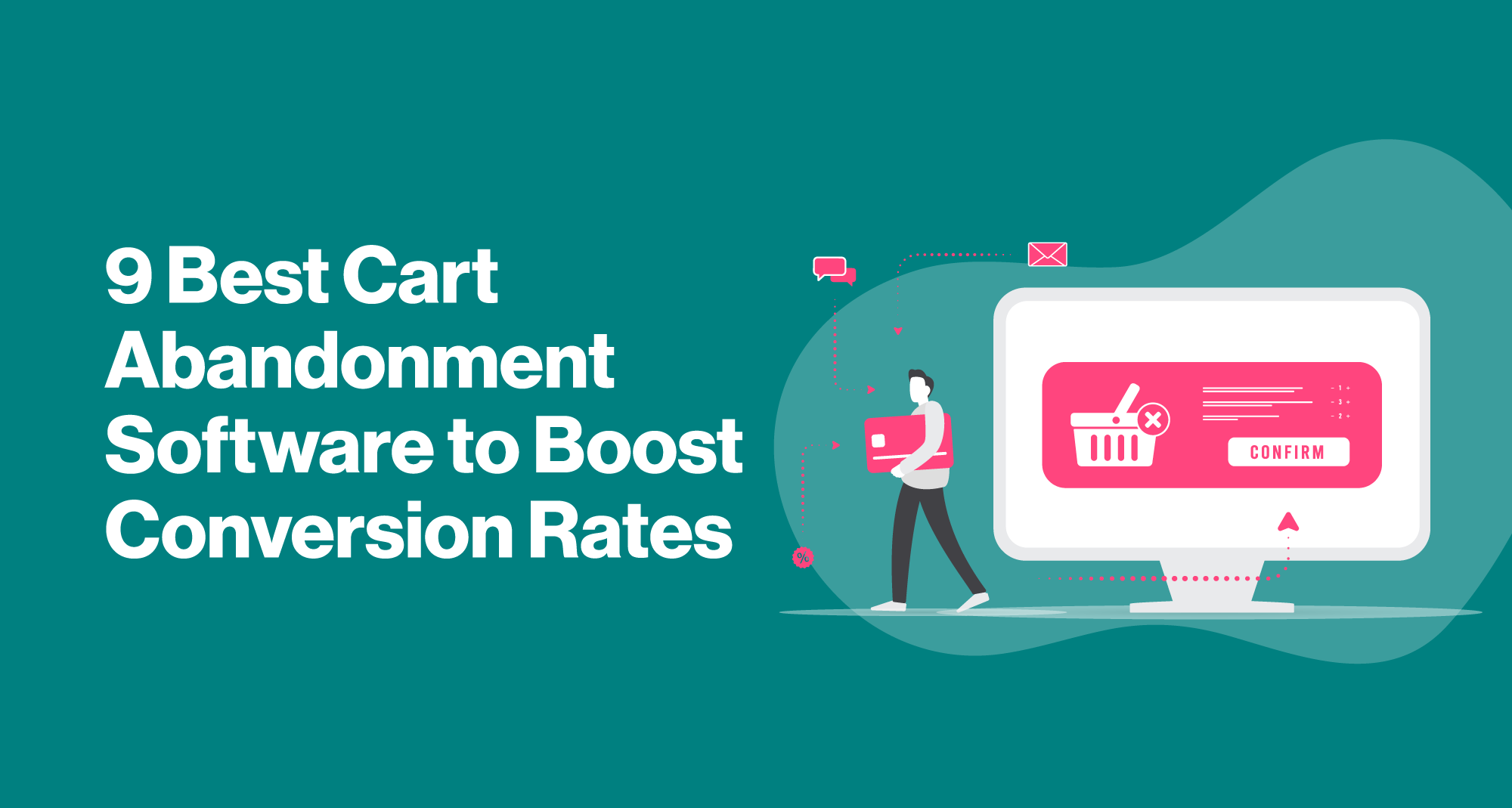 If you're an ecommerce marketer, you'll know just how frustrating cart abandonment can be.
You might have tried installing a cart abandonment plugin, or sending discount coupon emails to convert more interest into sales.
But the process of recovering lost revenue to cart abandonment requires more than just installing a piece of software or tweaking an email drip campaign. It requires a strategic solution that leverages customer data and improves the customer experience from website entry through to exit.
There are many questions that need to be addressed. How many abandoned cart emails do you send out? What are you doing to optimize your website before cart abandonment occurs.
But while asking yourselves these questions, remember cart abandonment is not an isolated problem – and using a holistic conversion rate optimization platform like Yieldify is the best way to tackle it effectively.
In this article, I will review 9 of the best cart abandonment software to help you boost your conversion rates and retain your customers.
I've drawn on the expert insight of my Yieldify colleague, Margot Rebeyrol, Digital Campaigns Consultant, to explain what steps you can take to reduce cart abandonment.
Let's jump right in.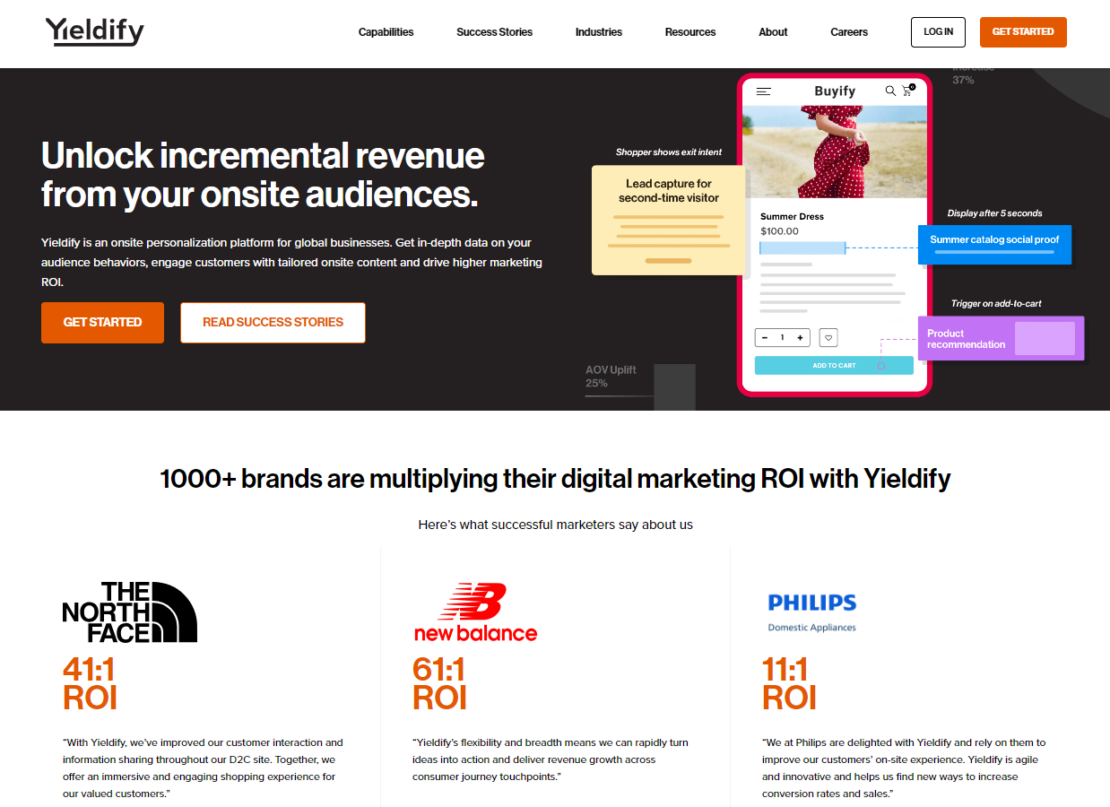 Yieldify is a website personalization platform built to help marketers multiply the ROI they get from their on-site traffic – helping you to increase email & SMS leads, conversion rates, and average order values.
By leveraging Yieldify's deeply segmented and highly targeted on-page messaging, you can personalize your customers' on-site experience at every stage of their journey – from entry to sale and repeat business.
Here's how Yieldify helps you address the problems you'll have faced with cart abandonment:
It helps you understand customer journeys: With purchase cycle analysis and Sunburst charts, Yieldify helps you understand where, when and why different customer segments are abandoning their shopping carts
It builds your consumers' trust in your brand: By leveraging Yieldify's experiences, including social proof, customer testimonials, and brand reassurance messaging, you can build long-lasting brand loyalty among your customers
It converts more interest into sales: Through end-to-end, highly targeted personalization, Yieldify helps you maximize the value of your website traffic by improving conversion rates
Here's an in-depth look at the cart abandonment features Yieldify customers love:
Uncover 5x More Customer Journey Insights with Advanced Audience Analytics
Most ecommerce marketers don't have enough data to understand why their customers fail to check out. They know they need to make changes to convert more of their website traffic, but they have no idea where to start. And that's typically because they only have a superficial understanding of their customers' behavior.
Popular analytics platforms like Google Analytics offer helpful insights to ecommerce marketers, but they fall short of providing a complete picture of customer journeys. If you're looking to increase conversions and optimize your website, you need more than just a starting point – you need specific information on how your customers navigate through your site.
At Yieldify, you can access this level of data using Sunburst charts. Offering 5X more customer journey insights than Google Analytics, Sunburst charts offer a highly visual, interactive, and 360-degree view of your customer journeys.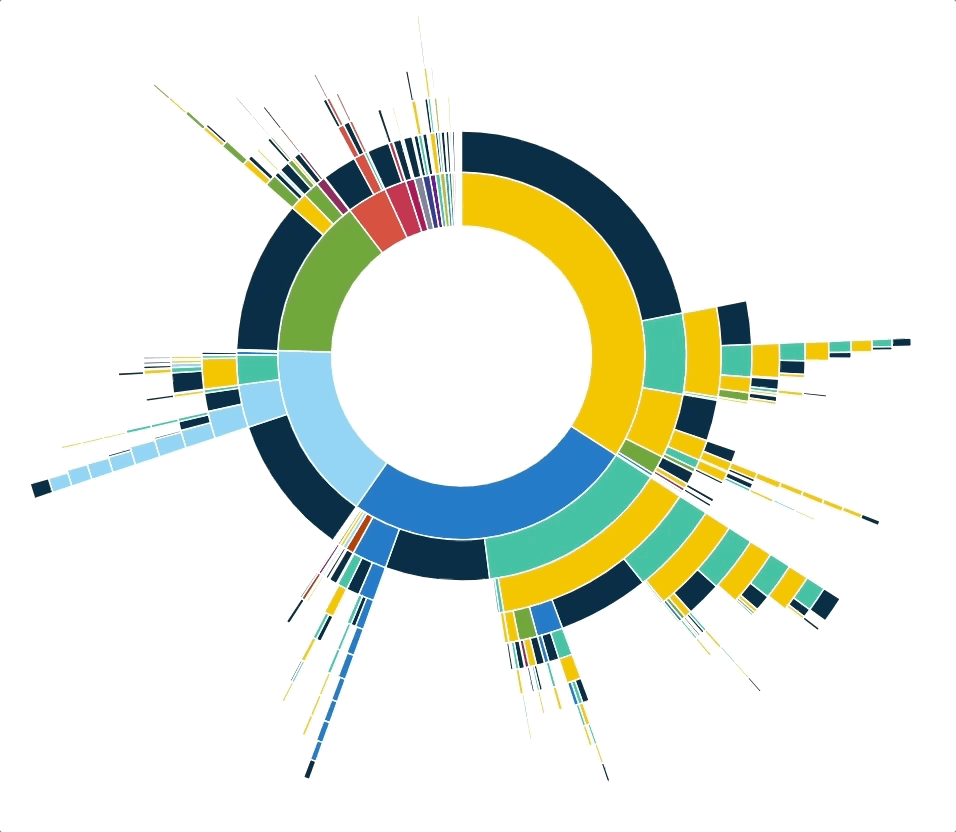 The goal? To uncover funnel friction, signpost your visitors onto the best conversion path and improve performance – whether that's more sign-ups, logins, or sales.
And don't worry about Apple and Google's decision to block third-party cookies. With Yieldify's Stable ID solution, you'll have access to 365 days worth of customer data, ensuring you continue to provide hyper-relevant experiences throughout the customer journey.
Make your Customer Acquisition Channels Work Harder with On-Site Brand-Building
Marketers have been pouring money into pay-per-click (PPC) advertising for years.
It's been a key traffic driver for almost every successful ecommerce brand, but it's not a very sustainable way to grow your business. That's because rising demand for advertising space has made it more challenging to generate a decent return on your investment.
Every ecommerce marketer is acutely aware of this problem. So how can you fix it? In my experience, you have to switch from short-term to long-term thinking – and your brand identity is right at the heart of it. You need to give customers a reason why they should buy from you, not one of thousands of competing retailers in your space. 

Ask yourself: What's your story? What do you stand for? What makes you different? If you can't answer these questions, you'll need more than cart abandonment software to accelerate online sales. But if you're confident about your brand, the next step is to make your customers and website visitors know what you're all about.
At Yieldify, we've helped connect thousands of customers to ecommerce brands with a wide range of on-site campaigns, including:
USP messaging
Customer testimonials
Review platform ratings
Trust badges
Payment & delivery options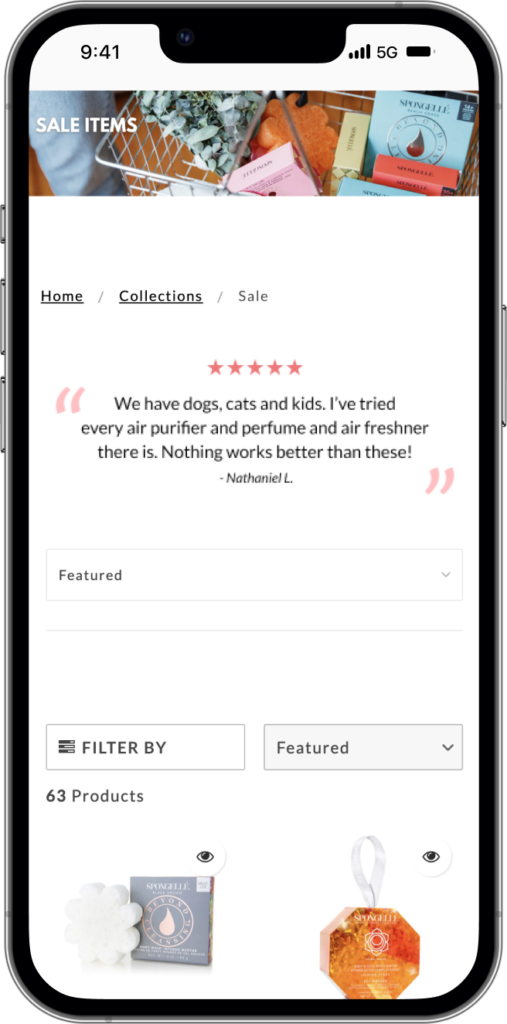 These experiences provide valuable information at sensitive moments in the purchase funnel. In the long run, these experiences willboost brand affinity and help you curb cart abandonment.
Go Beyond Cart Abandonment Strategies with Deeply Segmented and Highly Targeted Personalization
If you're in the market for cart abandonment software, then you'll already have a basic (at the very least) grasp of website personalization. But cart abandonment tactics represent just one slice of the pie, which is why many marketers use an all-in-one solution like Yieldify to meet all of their personalization needs.
With Yieldify, you can bring full-funnel personalization to your ecommerce website with seamless, on-brand experiences that adapt to customer journeys. Through our platform, you can segment your customers into subgroups and target them with messaging that's most relevant to their on-site behavior.
For example, you can show different on-site experiences to your customers based on:
New vs returning
Purchase history
Time on site
Acquisition source
Browsing history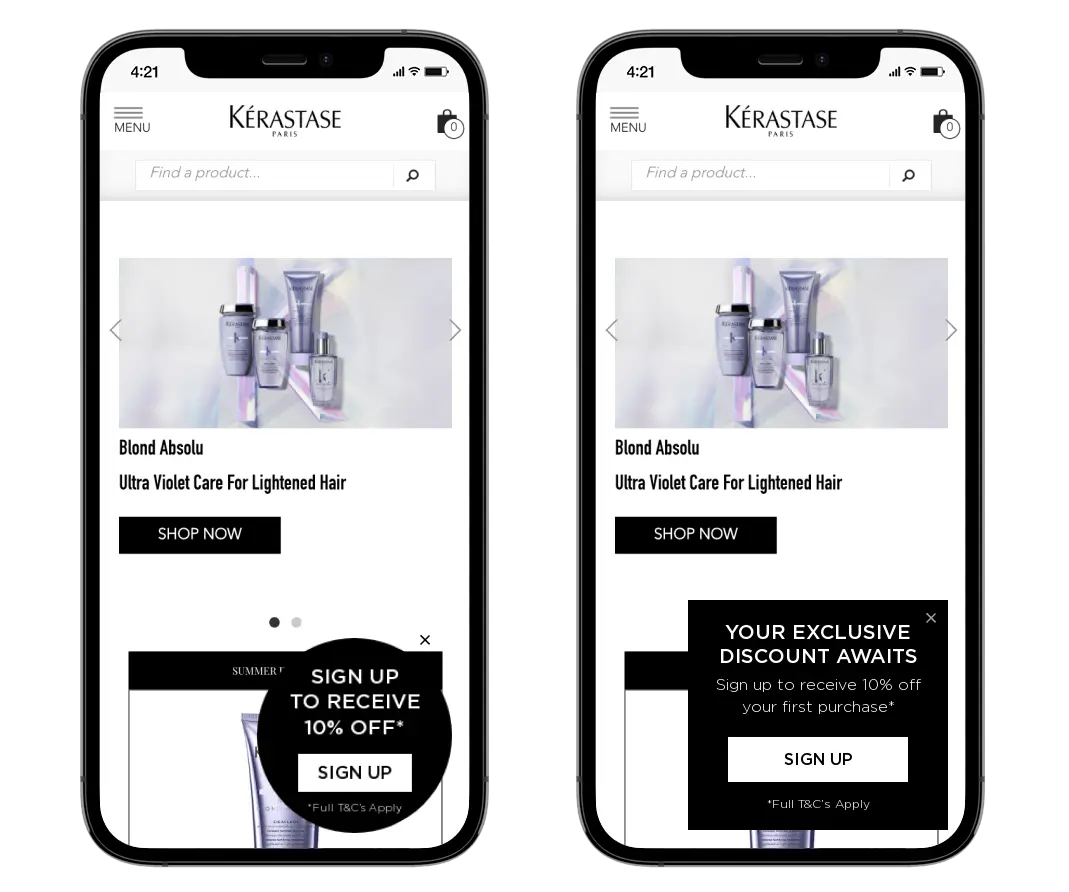 | | |
| --- | --- |
| Lead capture for new visitors | Lead capture for returning visitors |
All of Yieldify's no-code audience segments are readily available on our platform.
Beyond segmentation, our deep range of triggering rules – including scroll depth, inactivity and exit intent – help you reach your customers at the optimal moment in their journey.
Together, our deep segmentation and triggering capabilities help you build more personalized experiences for your customers. And thanks to our A/B testing capabilities, you'll always know if you're reaching your goals – whether you're looking to increase leads, conversion rates or average order values.
G2 Rating: 4.7/5 stars
If you'd like a preview of how you can optimize your website's CRO strategy with Yieldify, feel free to schedule a discovery call here. One of our advisors will be delighted to share more about increasing your conversion rates.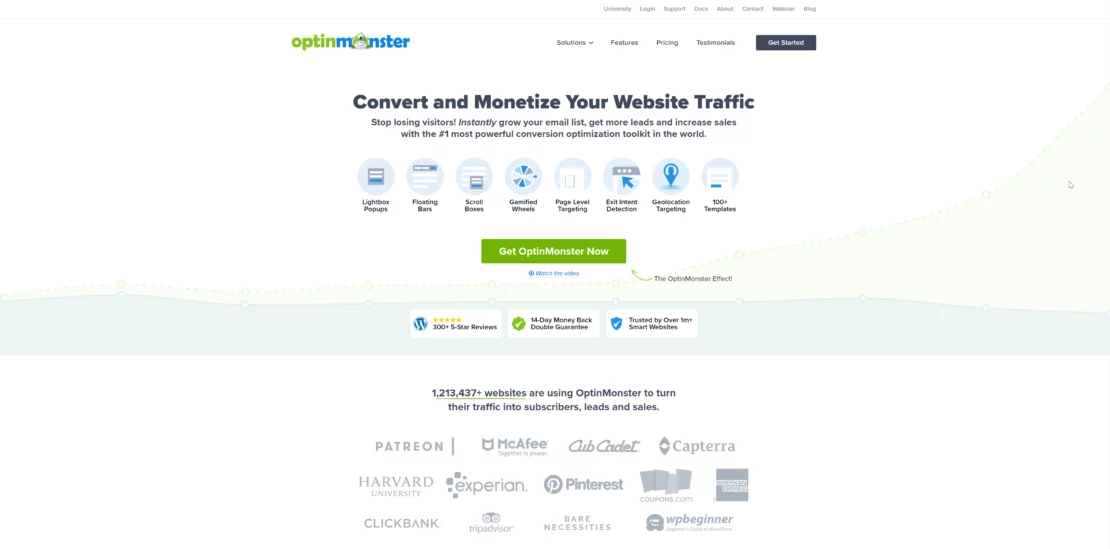 OptinMonster is a lead generation platform used by more than 1m websites worldwide. Their automated triggers and multistep lead capture forms help capture leads and recover abandoned carts. Coupled with its targeting features, you can create personalized campaigns to entice customers back into the purchasing process.
However, OptinMonster's limited design options can be problematic for marketers with more sophisticated requirements.
G2 Rating: 4.1/5 stars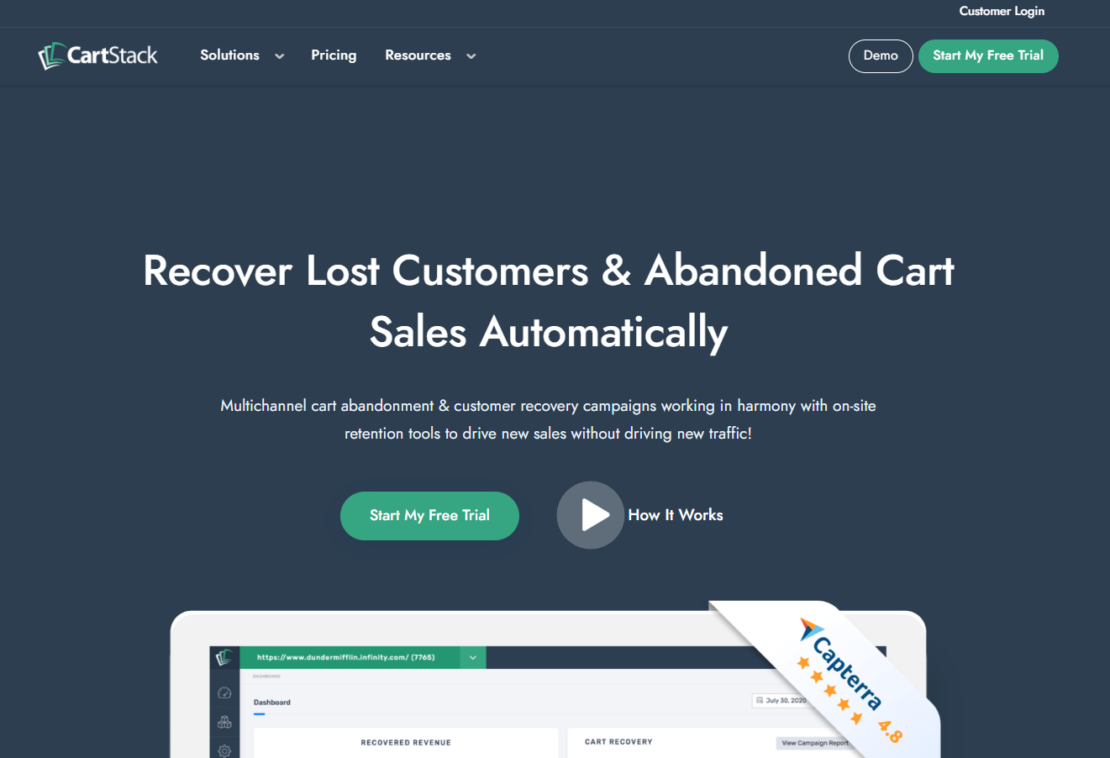 CartStack offers a range of features, including exit intent popups, email campaigns, and SMS campaigns, to recover lost sales. They target users who abandoned their carts with tailored, automated email sequences. Some CartStack users have struggled with its challenging interface and limited library of email templates.
G2 Rating: 4.6/5 stars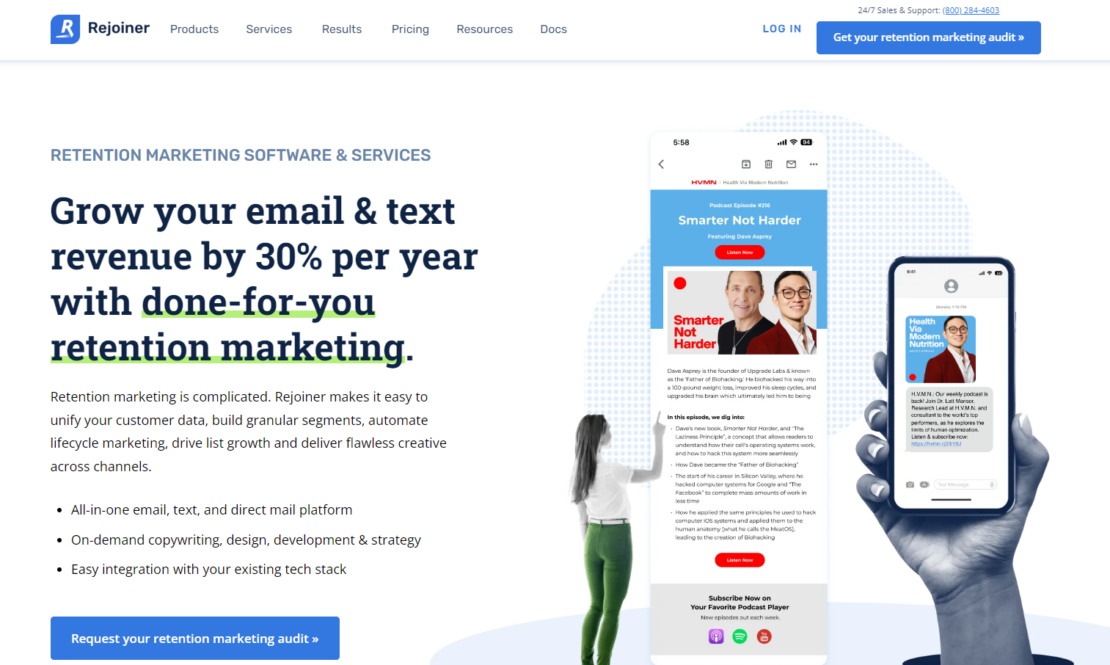 Rejoiner focuses on personalized email campaigns, with dynamic cart recovery emails to encourage customers to complete their purchases. Rejoiner comes with its own set of pros and cons. It boasts good deliverability rates and provides real-time analytics for effective campaign monitoring. However, creating advanced segments can be challenging, and the pricing may be relatively high for smaller businesses.
G2 Rating: 4.5/5 stars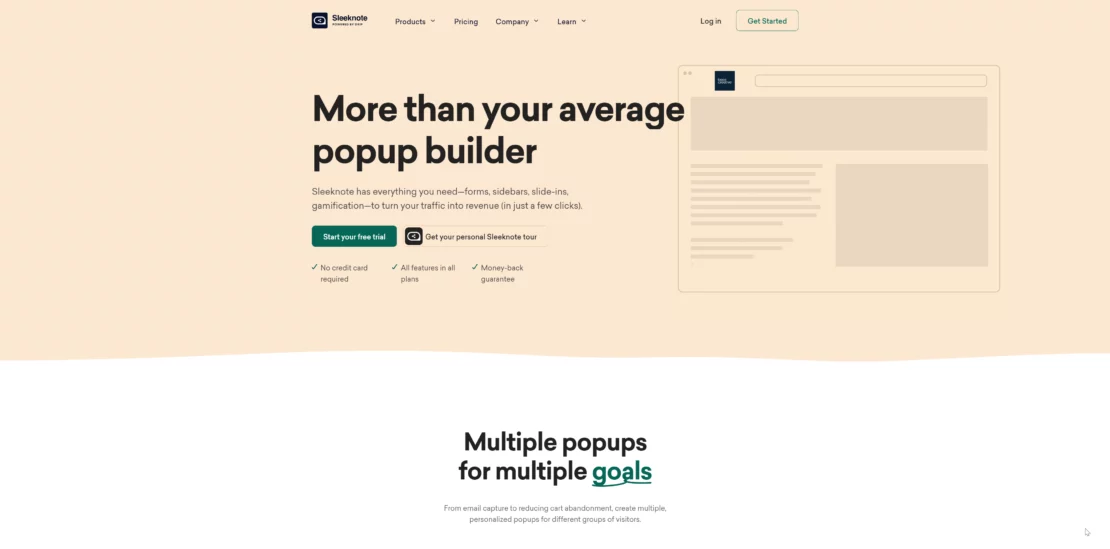 Sleeknote provides popups, lead magnets, and email campaigns to capture leads and reduce cart abandonment. Sleeknote offers high customization, allowing you to create unique website pop-ups to capture abandoning visitors' emails. On the other hand, some Sleeknote users have been frustrated by its limited reporting capabilities and lack of advanced targeting features.
G2 Rating: 4.8/5 stars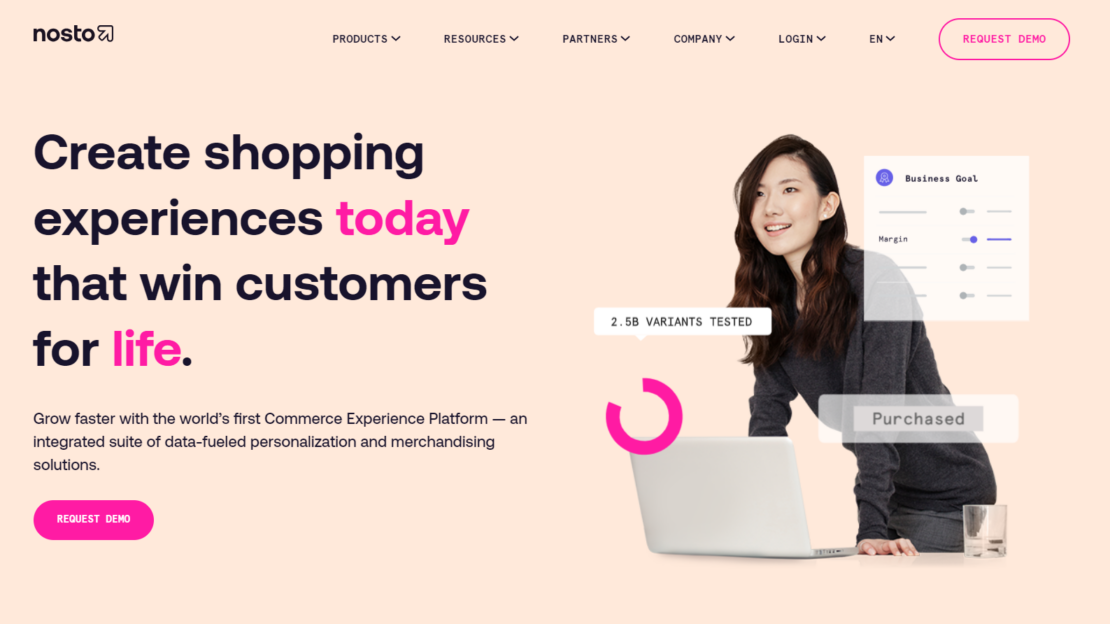 Nosto is an AI-powered personalization platform that uses advanced machine learning algorithms to track, analyze, and understand customer behavior. With this knowledge, Nosto enables you to craft personalized abandoned cart reminders and optimize the on-site shopping experience for returning visitors. Customers have praised Nosto for its analytics and reporting capabilities as well as its customer support, but non-technical users may struggle to utilize its full range of personalization features without HTML coding experience.
G2 Rating: 4.6/5 stars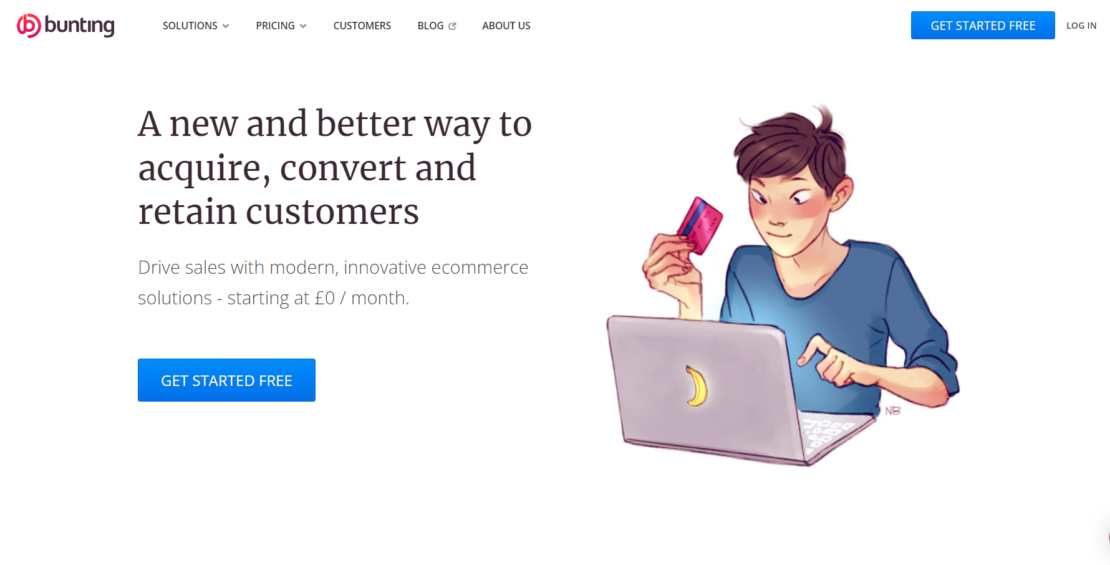 Bunting is a website personalization tool with various features including cart abandonment emails, personalized recommendations, and on-site pop-ups. It is designed to help you create targeted marketing campaigns that cater specifically to your audience's preferences.
While customers have praised Bunting for its prompt customer support service, others have complained about its dated interface.
G2 Rating: Bunting does not have any G2 ratings.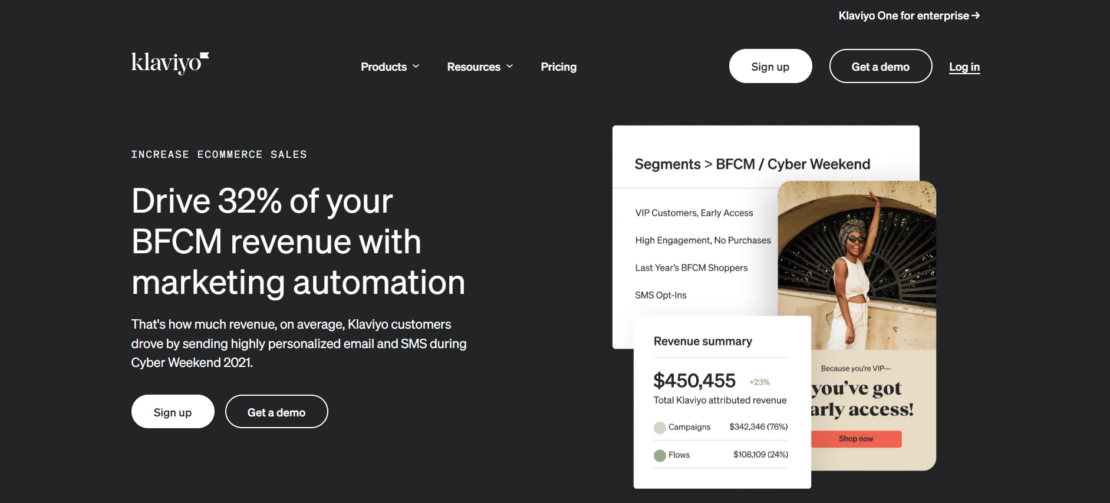 One of the most popular choices for businesses of all sizes, Klaviyo is a powerful email and SMS marketing platform. With Klaviyo, you can create email sequences to target abandoned carts, segment your audience, and integrate the software with your ecommerce platform for a seamless experience.
While some users love Klaviyo's extensive automation options and wide range of integrations, the process of setting up complex automation workflows requires users to tackle a steep learning curve.
G2 Rating: 4.6/5 stars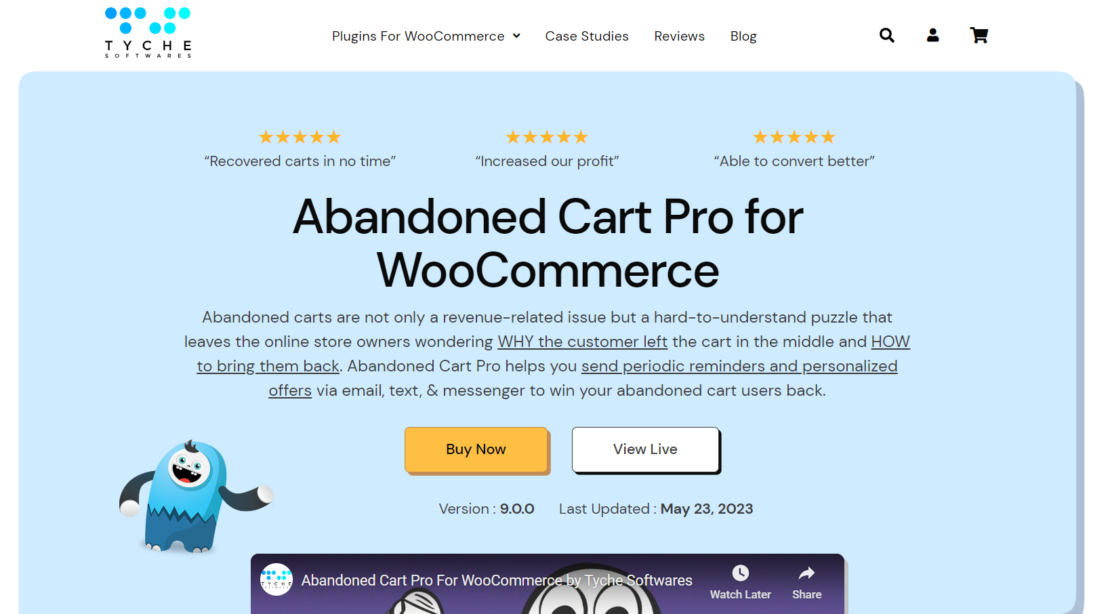 This WordPress plugin is designed to help ecommerce stores recover abandoned carts by sending email reminders and offering discounts.
Abandoned Cart Pro has its own set of pros and cons. On the positive side, it offers a simple setup process and customization options that can be tailored to your specific store requirements. Additionally, it sends well-timed automated emails to aid in cart recovery and provides a variety of email templates to choose from.
However, it is limited to WordPress-based ecommerce websites, and some users have been unhappy about slow response times from the customer support team.
G2 Rating: 4.2/5 stars
Which Ecommerce Cart Abandonment Software Should I Choose?
There are many options available when it comes to cart abandonment software. But how do you know which cart abandonment software is right for you?
It's important to pick a platform that aligns with your specific needs. If you have a WordPress-based online store and are looking for a simple plugin to automate recovery emails, Abandoned Cart Pro is a good fit. However, if you're looking for an advanced CRO solution that helps you build personalized user experiences, you're likely to be better off with a sophisticated, all-in-one solution like Yieldify.
If you'd like a preview of how you can optimize your website's CRO strategy with Yieldify, feel free to schedule a discovery call here. One of our advisors will be delighted to share more about increasing your conversion rates.
---
How do you solve cart abandonment?
Most ecommerce marketers use email drips to recover lost revenue from cart abandonment. But the best cart abandonment strategies incorporate many on-site tactics – including brand-building and conversion rate optimization – to encourage more shoppers to buy in session.

What is the average cart abandonment rate?
While estimates of the average cart abandonment rate do vary, the figure sits at 69.99% according to the Baymard Institute. This number was calculated based on 48 different studies concerning cart abandonment within the ecommerce industry.