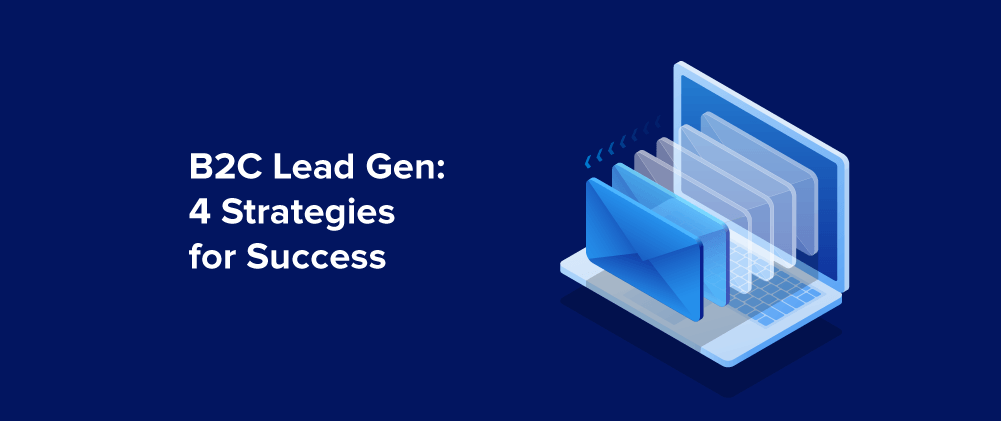 Explore 4 B2C lead generation case studies showing how real companies drive more leads.
1. Improving B2C lead generation by addressing privacy anxiety – Scribbler's plan
Data privacy scandals pose a growing problem to B2C lead generation. Last year, GDPR (General Data Protection Regulation) led companies around the world to redesign their privacy policies. Multiple privacy scandals at Facebook and incoming legislation from California reflect that privacy is a top-of-mind concern for consumers.
That's the elephant in the room when you ask a website visitor to opt-in as a lead. However, there's a simple way of getting around this challenge. Many visitors are often willing to exchange their data in return for something tangible (see our research here) – usually money off or enhanced service. So take a page from Scribbler, which offers a 10% off coupon in return for a subscription: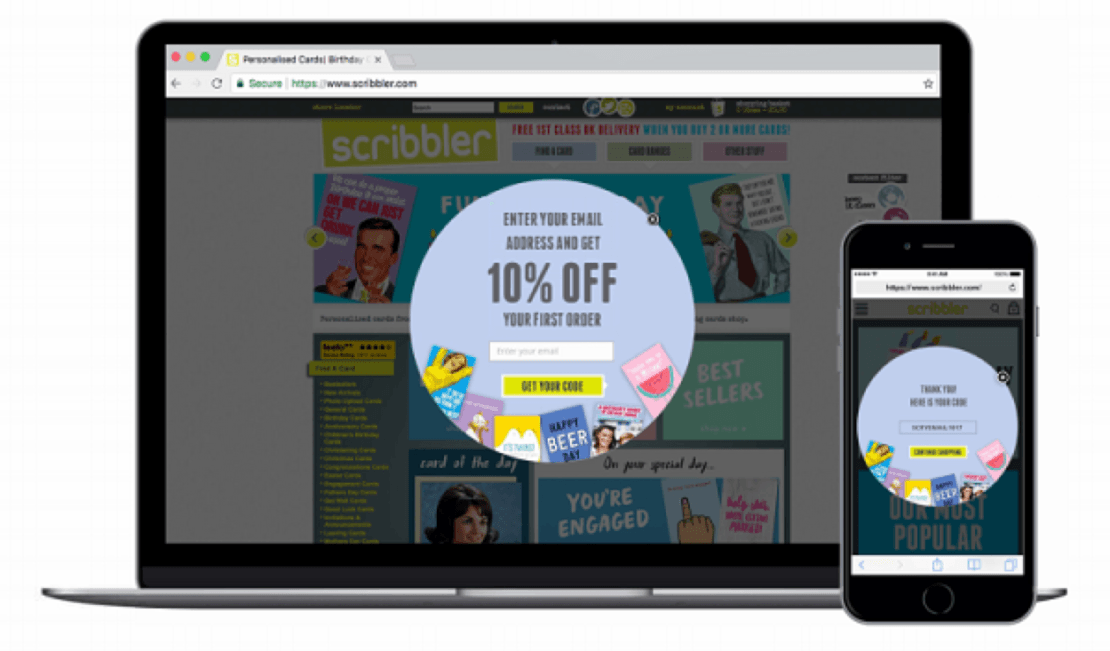 Remember that if you ask for more sensitive details like a birthday, you'll need to provide more assurance on how you'll protect and use that data. Read Scribbler's full customer journey optimization case study here.
2. Get ahead through personalization like Marks and Spencer
When a marketing tactic is easy to use, it becomes more expensive. Just think about how much Google and Facebook Ads have increased in cost in the past five years. If you're looking for a new opportunity, pursue marketing tactics that are still considered difficult – like data-driven personalization.
According to our research, most marketers consider personalization one of the most difficult challenges facing them. If you can make it work, you'll have an advantage in delivering relevant messages that are more likely to convert.
The easier approach is to personalize based on persona rather than attempting to personalize to a 1-on-1 level. If you have high-quality data, go for full personalization.
This is where leading British retailer Marks and Spencer executed effectively. In launching their new website, the team worked with Yieldify to differentiate between new visitors and returning visitors, showing different CTAs in order to make sure that visitors engaged: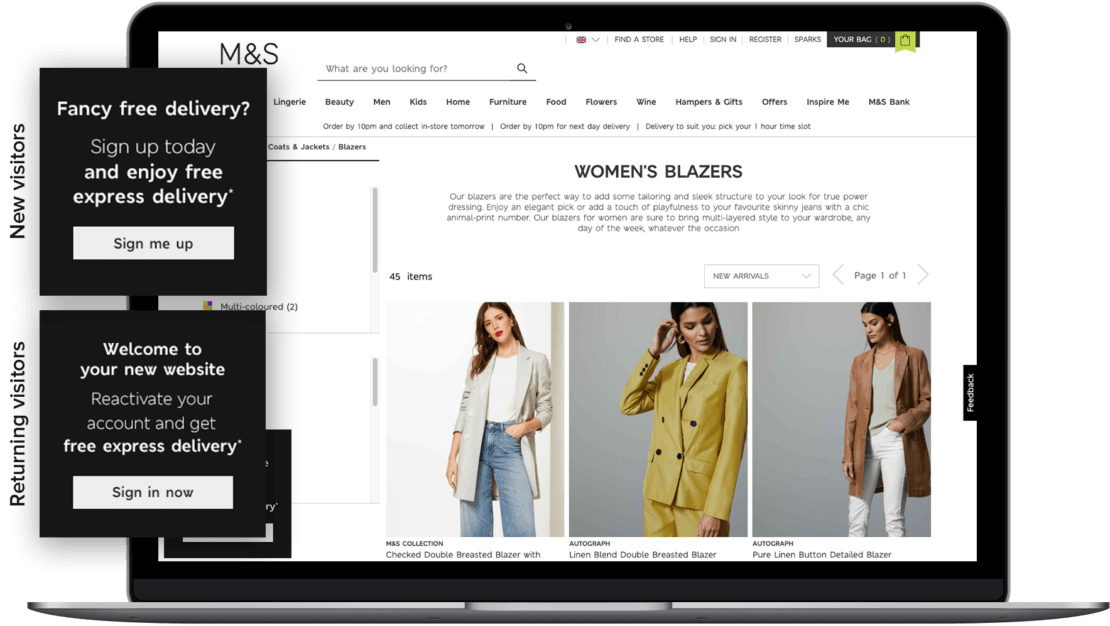 By personalizing to the visitor's sign-in status, this resulted in a 5.4% conversion rate uplift in new visitor registration (read more here).
3. Re-position your newsletter – the Kiehl's model
Getting your visitor to sign up to a newsletter simply for the sake of 'staying in touch' is no longer a good enough reason for someone to share their data with you. To convince today's consumers to hand over their sought-after information, take the time to enhance and clarify the value that they'll receive in exchange.
Beauty brand Kiehl's generated leads through effective positioning of its newsletter as a VIP club, detailing three clear benefits of signing up ahead of the CTA: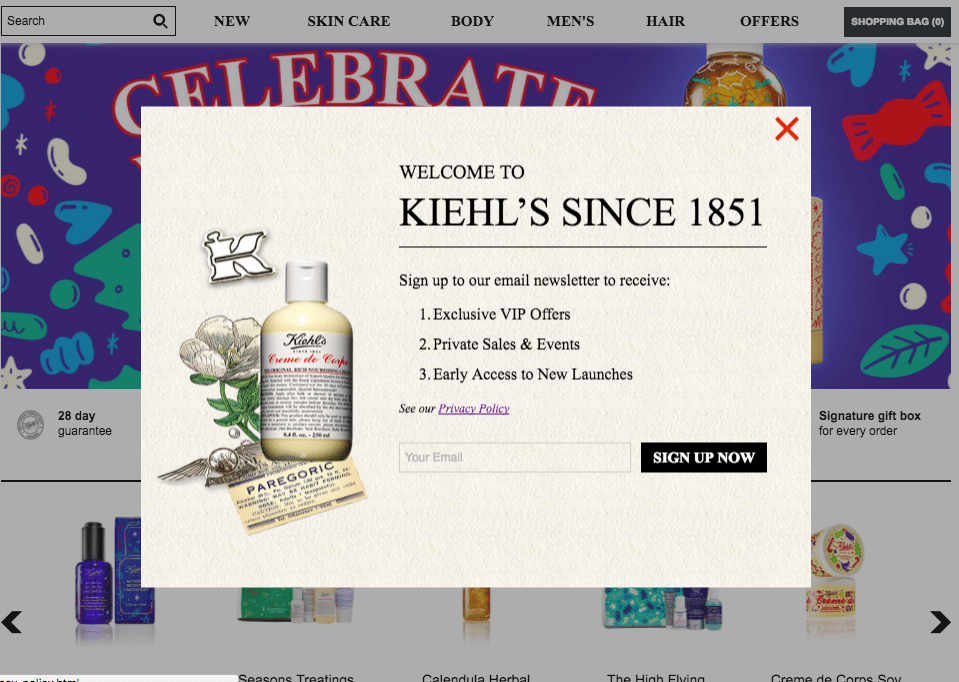 This applies even if you can't offer monetary incentives as Scribbler did in the first section – value lies as much in elements like exclusivity or early access, so explore what can work for you.
4. Recruit your customers to gain more leads – an online eyewear retailer's way
One of your best lead generation channels is your existing customer base. Nielsen research in 2015 found that over 80% of people trust recommendations from friends and family – it's a huge opportunity that when leveraged effectively, can generate masses of leads.
How can you engage your current customers to generate more leads? Simple: reward them. One online eyewear retailer used a referral program with a simple offer: "Give $5, Get $5 when you refer a friend."
The results speak for themselves: a 22:1 return on investment. If you have a smaller budget, make the reward for referrals offer to a small segment of your customer base. Find out more about how to leverage your existing customer to acquire new ones in our free ebook.
Want to grow your lead generation program?
If you're keen to emulate the B2C lead generation success that you've seen here, check out our free ebook, packed with examples and detailed advice: